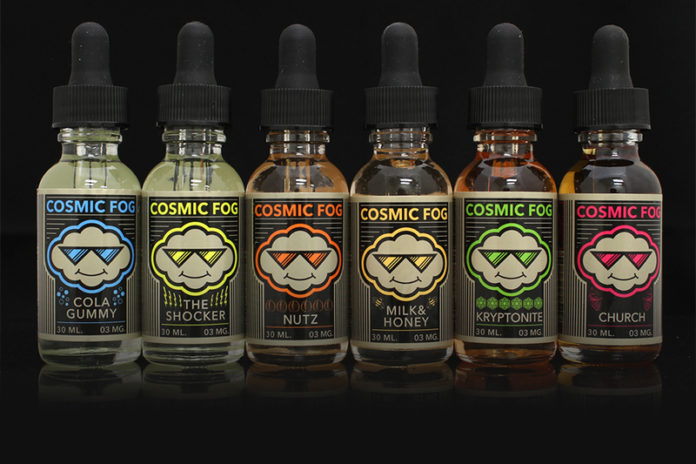 Fontem Ventures, a pioneer in e-vaping technology and owner of the leading electronic cigarette brand blu, has announced a partnership with Cosmic Fog Vapors, an innovator in high-quality e-liquid products, via an equity stake. The partnership reinforces Fontem's commitment to continued growth in the vape category, on the heels of the recent launch of its innovative new myblu device.
"Partnering with Cosmic Fog is truly an investment in the future of vape. We've long recognized that growth in this category, and our success within it, is driven by appealing to what consumers want most," said Titus Wouda Kuipers, Fontem Ventures' Chief Executive Officer. "Liquid is a big part of this, and that's an area where we're still learning. We're excited by Cosmic Fog's passion and leadership in this space, and see a tremendous opportunity to learn from their expertise."
Founded in 2013, Cosmic Fog has established a reputation for developing unique flavors with significant appeal to adult vapers. Their products are sold in more than 5,000 vape stores in the US, and in more than 60 countries around the world. Liquids like those developed by Cosmic Fog are the largest contributor to the value of the global e-vapor sector. According to a 2017 Research and Markets report, the US e-liquid market is poised to grow over $4.77 billion by 2025.
"We're especially excited to tap into Cosmic Fog's knowledge and experience as we increase our commitment to the vape shop sales channel," said Wayne Jones, Fontem Ventures' Vice President of Sales. "We're in the process of creating a dedicated sales team for this channel, as well as setting up vape shop councils to facilitate a stronger two-way dialogue, so we can better understand and support their needs over the long-term."
For Cosmic Fog, the partnership represents an opportunity to tap into Fontem's long-time experience and leadership in the global e-vaping space.