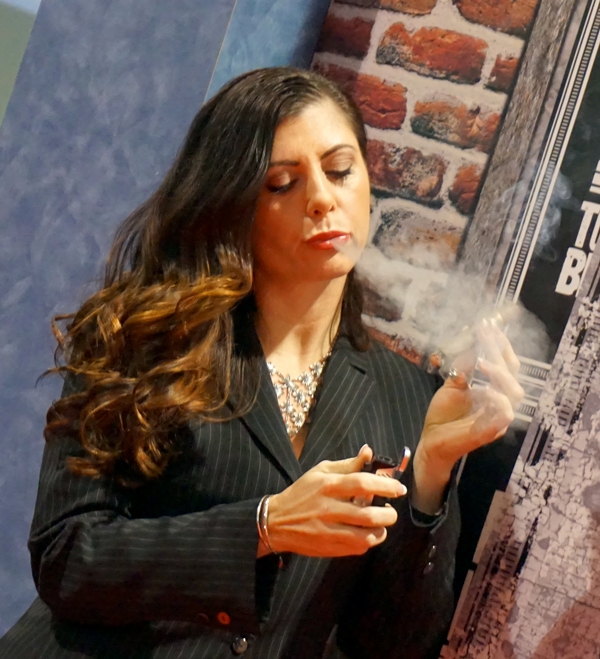 What is the key to building new business?
To me, the key to building new business is building partnerships. We are all in this crazy business together. Building relationships on mutual support—that's where it's at. Together we grow and succeed. Great business in general is often built on relationships, but I believe our industry takes it to another level. I feel that we are a family. When you build trust, give support, and show respect to one another, there is no limit to what you can accomplish.
How do you motivate people to get excited about the products you are selling?
First of all, I'm fortunate to say that it's not exactly difficult to get excited about the products that Drew Estate has to offer. However, I feel that the best way to get people excited is to convey your own excitement. It's contagious. Drew Estate has so many assets that draw and create a whole community of enthusiasts. My job in this aspect has never been easier. Drew Estate is always on the cutting edge, constantly creating new experiences that cultivate excitement.
As an example, at the Kentucky Barn Smoker, you'll learn firsthand about the creation of Drew Estate's incredibly unique Kentucky Fire Cured cigar. On Cigar Safari, you are completely immersed in the Nicaraguan culture, and the passion that brings you your favorite cigars. Use the Drew Diplomat app and you will be connected to cigar lovers from all over the U.S. You'll also easily be able to find Drew Estate retailers in whatever city you may be in. It's hard not to get excited about the incredible artwork that comes out of Subculture Studios, Drew Estate's graffiti studio.
What excites you outside of work?
Outside of work? Come on! I get to socialize, smoke the best cigars, sip fine wine and call it work. I really do spend most of my time working, though it's often hard to call it work. I'm truly blessed to have a career that I love
To learn more about Drew Estate, visit drewestate.com. For details on the Drew Diplomat app, visit drewdiplomat.com.
This story first appeared in the March/April 2017 issue of Tobacco Business magazine. Members of the tobacco industry are eligible for a complimentary subscription to our magazine. Click here for details.