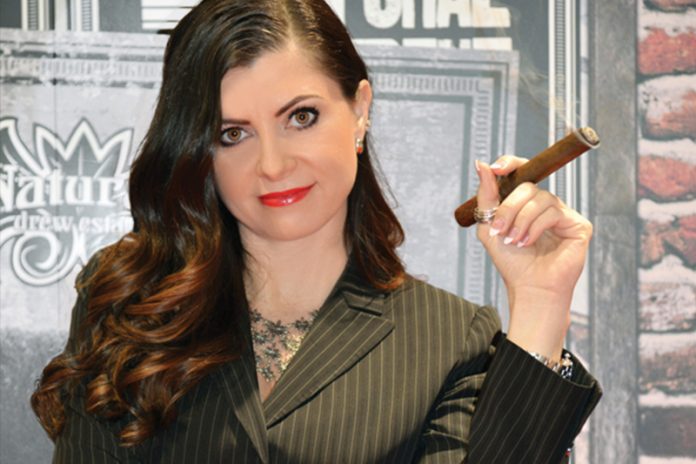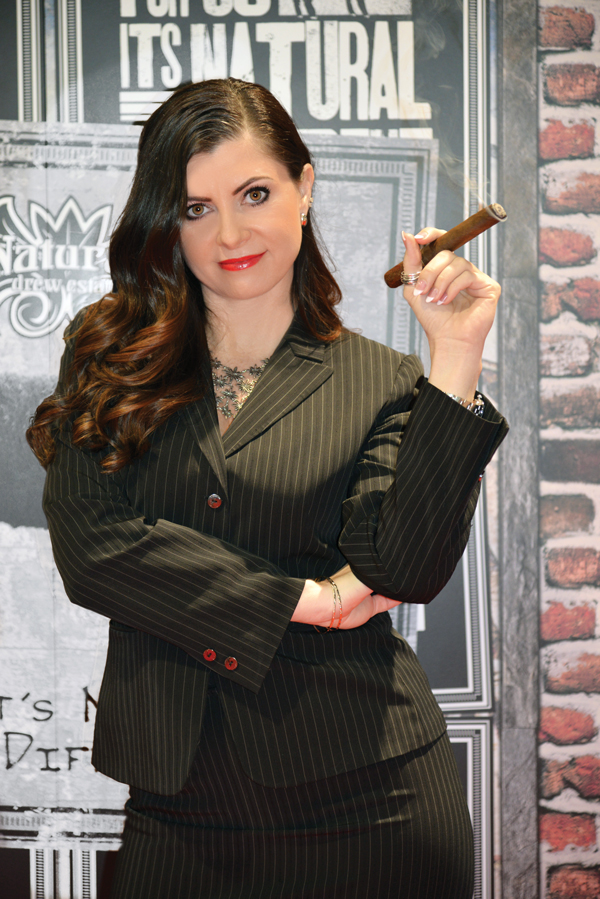 Shawna Williams, Drew Estate's western regional sales manager, has been working with Drew Estate since January 2016. During her first year with the company, Drew Estate has been going through a "rebirth," from the introduction of a new CEO, Glenn Wolfson, to the recent hire of David Lazarus as vice president of sales. Williams works with other Drew Estate sales representatives to promote Drew Estate in Louisiana, Missouri, Kansas, Oklahoma, Texas, New Mexico, Colorado, Arizona, Nevada, California, Oregon, Washington, Arkansas and Hawaii.
"Drew Estate is one of the most beautiful success stories in our industry and I'm incredibly proud to be part of the team," says Williams. "There is a lot to love about Drew Estate, but first and foremost, I love the authenticity of the company. There is no marketing team sitting around in a boardroom, trying to figure out how to best grab the attention and sell to any particular group. It's real, it's a culture, and it's a lifestyle."
Today, there's hardly a tobacconist in the U.S. market that doesn't sell a Drew Estate product. Part of Williams' goal as one of Drew Estate's sales managers is to get more retailers to carry its products, including its less traditional but popular infused cigars like ACID and Tabak Especial.
"These are truly premium cigars, handcrafted, expertly blended and perfected," Williams says. "No humidor is complete without them—this fact is getting harder and harder to deny."
To get better insight into her approach to sales, Tobacco Business asked her about how she generates new leads, motivates her team and handles the obstacles she faces while promoting Drew Estate's various brands to retailers.
Tobacco Business: What's your favorite part about being in sales?
Williams: That I have the opportunity to travel and meet new people. Every day is different. I also love the comradery that I have with colleagues and with the customers who have become friends and partners over the years.
What are the biggest obstacles you encounter on a daily basis?
One of the biggest obstacles I encounter on a daily basis is one that affects us all: the need to adapt in an ever-changing market. There is a constant battle regarding state OTP taxes. The federal government is now regulating our humidors. Smoking bans, new legislation, propositions and the list goes on of different challenges and limitations just to enjoy a fine cigar and making a living in an industry we all love. We are constantly under attack—that's not going to change. We will preserve, but it's important that we all come together as cigar lovers and as an industry with one voice.