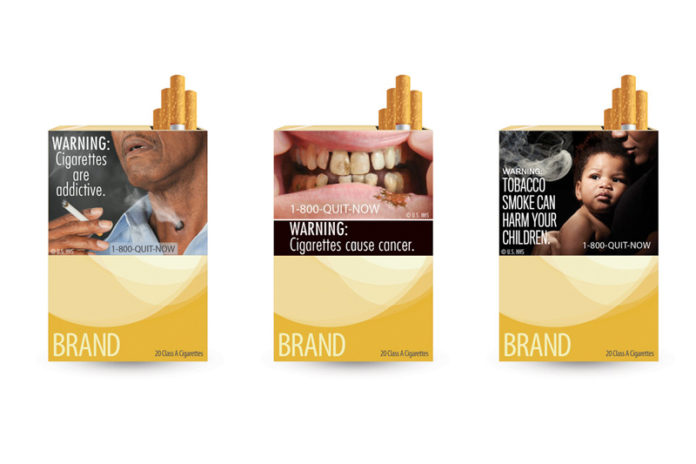 On Dec. 7, 2022, the U.S. District Court for the Eastern District of Texas issued a decision vacating the FDA's graphic cigarette health warning regulations because the regulations violate the free speech protections under the First Amendment to the U.S. Constitution.  By vacating the regulations, the graphic cigarette health warnings are nullified and devoid of any legal effect.
This is a significant legal decision for both cigarette manufacturers and retailers that sell cigarettes because the FDA graphic cigarette health warnings would have applied to not only cigarette manufacturers, but also to retailers, as would have criminal and civil penalties if the regulations were violated by either a manufacturer or a retailer.
The Family Smoking Prevention and Tobacco Control Act, which is the federal law that authorized the FDA to regulate tobacco products, provides that the agency adopt new cigarette health warnings that have both words and a graphic picture to replace the current Surgeon General warnings that manufacturers print on the side of cigarette packages and on manufacturer-created cigarette advertisements.
Eleven years ago, on June 22, 2011, the FDA issued its first rule (i.e., regulation) requiring nine text and graphic picture health warnings on the top half of the main front and back panels of cigarette packages and 20 percent of the top of cigarette advertisements made or produced by manufacturers or retailers.  However, cigarette manufacturers sued the FDA and the U.S. Circuit Court for the District of Columbia ruled that the graphic cigarette health warnings were unconstitutional because the government would be requiring private companies to advertise the government's anti-smoking message.  This Circuit Court ruling remanded the regulations back to the FDA to allow the agency to change the graphic cigarette health warnings to conform to constitutional standards.
Free Speech Under the First Amendment:  The First Amendment to the U.S. Constitution protects the freedom of speech.  This freedom includes the ability to speak and the right to not speak at all.  The U.S. Supreme Court has also held that speech includes commercial speech, which is advertising.  That is because advertising is how manufacturers and retailers "speak" to customers about the products that they sell.  A government regulation requiring private companies to print and display anti-smoking graphic health warnings on product packages and in product advertisements has a direct impact on commercial speech and must meet constitutional standards.
To be constitutional, government mandated statements such as cigarette health warnings need to be accurate, non-controversial, and factual.  Moreover, the government statements must be narrowly drafted so as not to be more extensive than necessary.