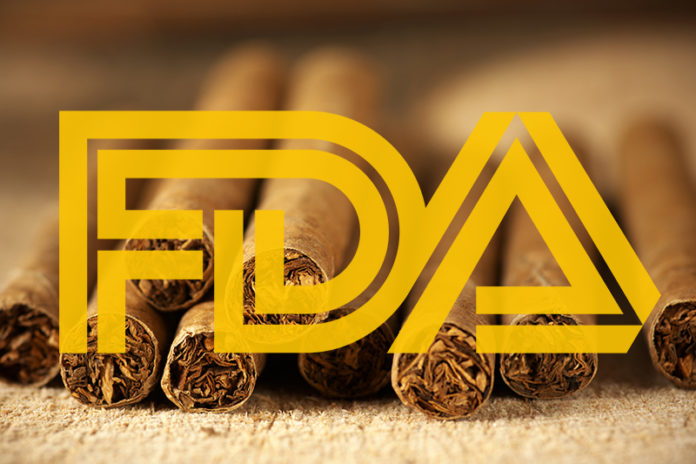 Save the date–Substantial Equivalence is happening on Sept. 9, 2020, whether you like it or now. That's the message that was sent by the recent ruling of a federal appeals court that denied requests made from the premium cigar, e-cigarette, and vapor industries to push the final filing date to 2021.
On May 4, 2020, a three-judge panel that is part of the Fourth Circuit Court of Appeals in Richmond, Virginia, denied an appeal to move the Premarket Tobacco Product Applications (PMTA) deadline. Vapor, e-cigarette and premium cigar trade organizations were pushing for an overturn of the ruling that accelerated the deadline for these deemed tobacco products to be reviewed by the U.S. Food and Drug Administration. This was due to a court ruling based on a challenge presented by several health organizations that made the claim that the FDA was neglecting its duties by not enforcing the filing of Substantial Equivalence reports, which would require manufacturers of all covered tobacco products, including premium cigars, vaping products, pipe tobacco, hookah, and e-cigarettes, to submit their products for review and approval by the FDA to be sold in the U.S. market [read more here]. Since that ruling, various trade organizations, manufacturers and retailers have challenged this ruling, stating lack of clarity associated with the Substantial Equivalence process and the financial burdens of all of the necessary tests and information required for the filing.
The panel of judges determined that the vapor industry's appeal was invalid because the 2017 guidance put out by the FDA that the appeal was based on had been superseded by the guidance released by the FDA in January 2020 that stated the agency's new enforcement priorities. Here is what the ruling states about their decision not to overturn the ruling for the vapor industry:
"Specifically, in the 2020 Guidance, the FDA explains that it is 'prioritize enforcement of premarket review requirements for [vapor] products, as described in this section, and is doing so independently of the [district] court order' regarding the August 2017 Guidance …. Interestingly, the Vapor Appellants do not dispute that the 2020 Guidance supersedes the August 2017 Guidance. Instead, they argue that the 2020 Guidance was enacted without proper APA notice and comment, in violation of the district court's order. Because, in their view, the 2020 Guidance repeats the same notice and comment error as the August 2017 Guidance, the Vapor Appellants argue it does not moot this appeal.
"We hold that the 2020 Guidance moots the Vapor Appellants' appeal because it supersedes the August 2017 Guidance, leaving no possible meaningful relief that this court could grant. In other words, any ruling by this court as to the procedural or substantive reasonableness of the August 2017 Guidance would amount to nothing more than advisory opinion."
The cigar industry's appeal was also rejected because the court determined that the FDA had already stated that it would not change its PMTA deadline even if the vaping industry won its appeal. It also determined that the district court did not abuse is discretion when it denied the Cigar Appellants' motion to intervene, stating, "Pursuant to Federal Rule of Civil Procedure 24(a)(2), intention as of right is only appropriate when '[o]n timely motion' an intervenor 'claims an interest relating to the property or transaction that is the subject of the action, and is so situated that disposing of the action may as a practical matter impair or impede the movant's ability to protect its interesting unless existing parties adequately represent that interest."