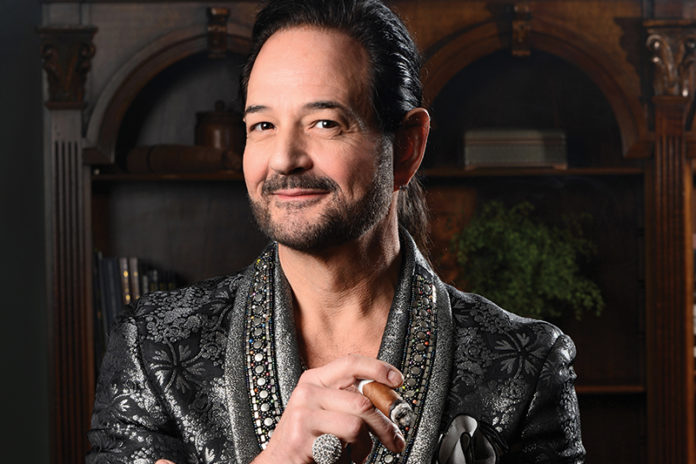 A great business sense, a background in marketing, an eye for opportunity—these are all things that make for a great entrepreneur or a successful tobacco business. But the glue that binds all of these together can be boiled down to one word: fearlessness. The word has had a profound significance in the life of Michael Giannini, a tobacco industry veteran who has worked various jobs and angles in the industry over the years.
At General Cigar, Giannini wore many hats, including serving as brand ambassador, marketer, head of innovations and the creative force behind Foundry Tobacco Company. Everything was going well for Giannini until 2016, when the U.S. Food and Drug Administration (FDA) announced its deeming rules that imposed new and restrictive regulations on the cigar industry. The regulations forever changed the industry and those who worked in it, including Giannini, who announced his departure from the industry in September 2016. His break from the industry, however, was far from permanent.
Tobacco Business recently caught up with Giannini to discuss his new role at Ventura Cigar Company, his journey through entrepreneurship and the source of his fearless approach to life and work.
Tobacco Business: While you haven't been at Ventura Cigar Company for long, what's it been like working at the company so far?
Michael Giannini: What I love is that it's a family-owned company. The gentlemen who I work with—Jason Carignan, Sergio Montolfo, Ben Winokur, Barry Bennett—I've known all these guys throughout my history in the business. What's really unique for me is that there are other folks here who are very bright and chill, and it just has this whole California laid-back vibe that I really enjoy. It's about being creative and being able to do some different things.
In light of what's going on with the FDA, there are still opportunities to do some things, and that's what intrigued me to come here. It's been the perfect fit for me and something I've been working toward. It's been a dream. I think the happiest place on earth is where I'm at right now.
How does authenticity play into what you're doing at Ventura Cigar Company now?
What I absolutely love about being here at Ventura Cigar Company is that they've been a disruptive brand in a world of status quo. What's disruptive about it is that it has a great narrative; it's got a strong cigar story with great manufacturers helping us to make these products. So, if you are trying to appeal to all groups, then your meaning has no meaning. The mass appeal doesn't stimulate everybody.
I've learned in my life that if you do something really great, and you do it with an authentic voice, it doesn't matter what generation you're from—people are going to come. I think the common theme is that you need something cool that resonates with folks. It doesn't matter what it is. It's just a cool and unique product, packaging and colors, materials, the unique tobaccos that you're using—it doesn't matter. People will come to it, no matter what age group they're in.
That's what's so unique here for me in this position at Ventura Cigar Company. I've got a resource of multiple opportunities to work with people who have those materials that we want to go and use. If you start trying to work with or speak to a specific group, you're going to lose it, and they're going to get it that you're not authentic.
What's your overall vision for Ventura Cigar Company?
Not to be normal. My vision, and I think it's the vision shared within, is to continue to be disruptive. Continue to tell these great stories, continue to work with these great products while making great cigars, and make sure it all has meaning. Do stuff that you haven't seen. We're working on stuff right now that everyone's really jazzed about that hasn't been seen in the industry. It's not grandiose—it just fills your soul with excitement.
Again, why do the normal when you can do really fascinating things? If you're going to do something big, do it big and make a statement with it. Do it with people you want to work with because great things happen with a great team of people and like-minded mentalities.
This story first appeared in the March/April 2018 issue of Tobacco Business magazine. Members of the tobacco industry are eligible for a complimentary subscription to our magazine. Click here for details.
– Story by Antoine Reid, an editor and digital content director for Tobacco Business Magazine. You can follow him on Instagram @editor.reid. Photos by Jim Coontz.