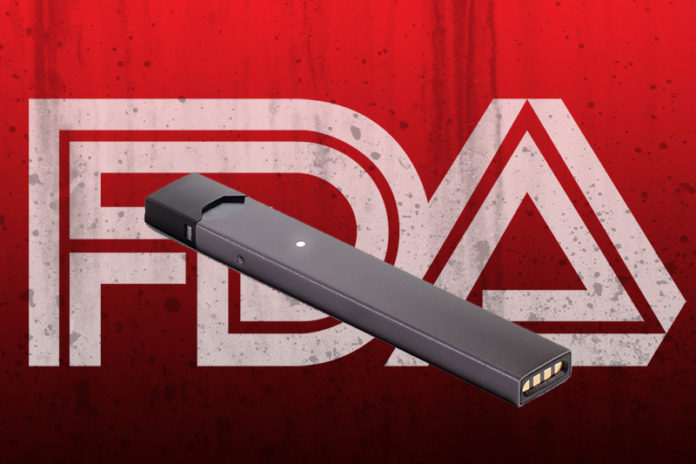 Much of the tobacco and vapor industries have waited in anticipation of news from the U.S. Food & Drug Administration (FDA) on any new guidance and rulemaking made in response to the three Advanced Notice of Proposed Rulemaking (ANPRM) issued earlier this year. The three ANPRMs dealt with a series of issues that could have a dramatic impact on the future of tobacco businesses in the U.S. There was an ANPRM issued for flavored tobacco products, nicotine levels and the regulation of premium cigars.
In recent months, the FDA indicated that it would be reviewing all of the comments submitted to these ANPRMs and would decide from its findings how to shape future regulations impacting these industries. It also announced that vaping, and the growing popularity of JUUL in particular, would force it to make some decisions earlier than others [read more here]. A press release from the FDA earlier this week gives a glimpse of what's to come for flavored e-cigarettes, vaping and companies like JUUL–and it's not good.
The FDA announced that it has issued more than 1,300 warning letters and fines to retailers who were found to have illegally sold the popular vaping device JUUL and other e-cigarette products including those from MarkTen XL, Vuse, Blu and Logic, to minors throughout the U.S. This conclusion came after the FDA initiated undercover operations that targeted brick-and-mortar and online retailers over the course of the summer. As a result of these violations and fines, FDA commissioner Scott Gottlieb's latest comments hints that the FDA could be significant steps to address youth accessing these products and that the agency is willing to take drastic steps to enforce the laws that are in place to keep these products out of the hands of minors, including restricting flavored e-cigarettes all together.
"We're committed to the comprehensive approach to address addiction to nicotine that we announced last year. But at the same time, we see clear signs that youth use of electronic cigarettes has reached an epidemic proportion, and we must adjust certain aspects of our comprehensive strategy to stem this clear and present danger. This starts with the actions we're taking today to crack down on retail sales of e-cigarettes to minors. We will also revisit our compliance policy that extended the dates for manufacturers of certain flavored e-cigarettes to submit applications for premarket authorization. I believe certain flavors are one of the principal drivers of the youth appeal of these products. While we remain committed to advancing policies that promote the potential of e-cigarettes to help adult smokers move away from combustible cigarettes, that work can't come at the expense of kids. We cannot allow a whole new generation to become addicted to nicotine. In the coming weeks, we'll take additional action under our Youth Tobacco Prevention Plan to immediately address the youth access to, and the appeal of, these products," said Gottlieb.
Five e-cigarette manufacturers–JUUL, Vuse, MarkTen XL, blu e-cigs and Logic–were asked by the FDA to come up with plans to help keep their products out of the hands of youth. This was not a simple request–these companies plans must have immediate impact and if this "epidemic" continues, Gottlieb stated that the industry could face big consequences. Failure to address this issue will lead to the FDA potentially reconsidering the extension of the compliance dates for submitting premarket applications. These companies have 60 days to submit plans to the FDA stating how they will address youth access and use of their products. This will be no easy task and feels like the industry is entering into a no-win situation. The FDA is threatening to pull some of these companies' flavored products off the market completely, even if they have a marketing order currently from the FDA. Many advocacy groups and manufacturers are calling this an overreach and could make an already tense situation worse.