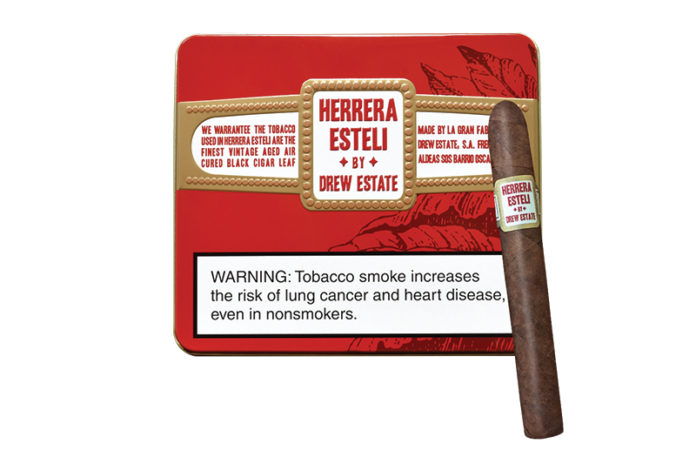 As of Aug. 10, 2017, tobacco manufacturers and retailers must adhere by the U.S. Food and Drug Administration's (FDA) new warning plan requirements for packaging and advertising. Here's what you need to know about complying with these new rules:
Manufacturers and some retailers will be required to submit a plan to the FDA on how it will randomly display and distribute six required statements on its packaging and advertising
These warning statements will be required as of Aug. 10, 2018
Warning plans must be submitted 12 months before implementation
Beginning on Aug. 10, 2018, cigar packaging and advertisements will be required to display 1 of 6 specific warning statements. Warning statements require review and approval from the FDA and will be rotated quarterly. If you have missed the Aug. 10, 2017 deadline, you can still submit your warning plan to the FDA but you will be required to wait 12 months before you can use the advertisement and/or packaging that will have the warning label on it, making it imperative that you submit your plans as close to the deadline as possible.
WARNING PLAN SPECIFICS
Manufacturers are responsible for submitting warning label plans to the FDA. Warning statements must be displayed randomly over the course of a 12-month period on each brand of a manufacturer's product. Warning statements will need to be randomly distributed in all areas of the U.S. where the products are marketed and promoted. These warning labels must be displayed on packs, boxes, and cartons of products. If none exists, then the warning label must appear on the wrapping or cellophane of the product if it is to be marketed and distributed to consumers.
For cigar manufacturers, one of the following six warning statements must be included on the packaging for any products manufactured after May 10, 2018:
WARNING: This product contains nicotine. Nicotine is an addictive chemical.
WARNING: Cigar smoking can cause cancers of the mouth and throat, even if you
do not inhale.
WARNING: Cigar smoking can cause lung cancer and heart disease.
WARNING: Cigars are not a safe alternative to cigarettes.
WARNING: Tobacco smoke increases the risk of lung cancer and heart disease,
even in nonsmokers.
WARNING: Cigar use while pregnant can harm you and your baby.
Or
SURGEON GENERAL WARNING: Tobacco Use Increases the Risk of Infertility, Stillbirth and Low Birth Weight
HOW TO SUBMIT
The International Premium Cigar & Pipe Retailers Association (IPCPR) recommends submitting warning statement plans physically to the FDA's Center for Tobacco Products' Office of Compliance and Enforcement via certified USPS, UPS, or FedEx with tracking to: