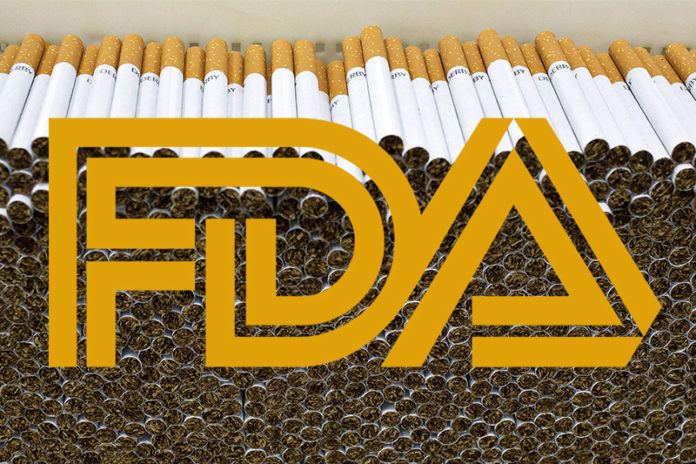 The U.S. Food and Drug Administration (FDA) is beginning its study of nicotine. Months ago, the federal agency revealed that the U.S.'s addiction to nicotine would be one of the subject matters it would taking a closer look at in 2018 [read more here]. It's aim is simple but could have dramatic ramifications on the tobacco industry–it wants to reduce the amount of nicotine in cigarettes.
On March 15, 2018, the FDA issued its advance notice of proposed rulemaking (ANPRM) on the topic, stating it's intent to significantly cut the levels of nicotine in cigarettes. This is part of the FDA's shift in focus since Scott Gottlieb assumed the position of FDA Commissioner, who has stated that such a move could reduce the amounts of tobacco-related deaths across the U.S.
"We believe this unprecedented approach to nicotine and tobacco regulation not only makes sense, but also offers us the best opportunity for achieving significant, meaningful public health gain," said Gottlieb. "This new regulatory step advances a comprehensive policy framework that we believe could help avoid millions of tobacco-related deaths across the country."
With the ANPRM now published in the Federal Register, the FDA is now seeking public input on a range of topics including if a product standard should be rolled out and enforced all at once or gradually, the unintended consequences of such regulations including a rise in smoking or illicit trade increasing, and what would be the reasonable amount of nicotine for tobacco products.
Gottlieb has indicated that the new policies will in some way be influenced by science in addition to public comment and input from "stakeholders." Gottlieb also acknowledged that the new policy will have multiple components to it in order to address a variety of issues, including the fact that adult smokers must in some way be weened off cigarettes and their nicotine addiction. The FDA is still interested in studying alternatives to cigarettes and reduce harm products.
Another ANPRM that will soon roll out will also have a great impact on cigarettes–one that will seek public comment on flavors–like menthol–and the role it plays on tobacco use and cessation. The FDA also hopes to modernize its approach to and regulation of nicotine replacement products–including e-cigarettes and other electronic nicotine delivery devices–which have seen a boost in recent years as regulations on traditional tobacco products has increased.
To submit a formal comment on this subject, click here. For all the latest legislation and FDA news impacting the tobacco industry, click here.