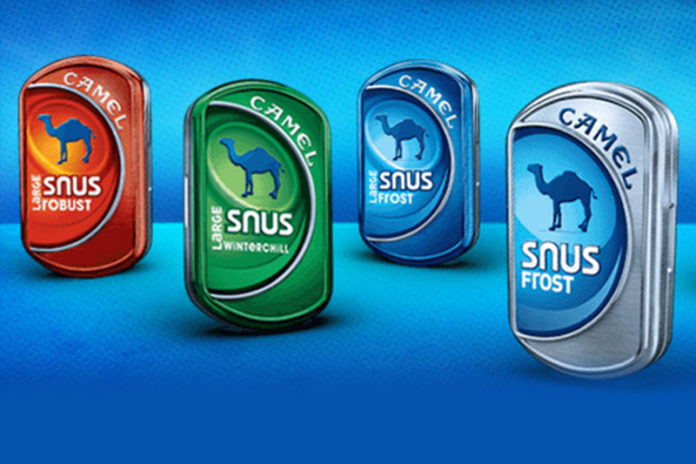 Six different varieties of Camel Snus products from Reynolds American Inc. have reached the U.S. Food and Drug Administration's (FDA) review process. Reynolds first submitted a modified-risk tobacco product application on April 3, 2017 and hopes to gain full modified-risk status for these products.
This process could take up to a year to complete and will include a public-comment period and review in front of the FDA's Tobacco Products Scientific Advisory committee. If Reynolds gets approval from the FDA for its Camel Snus products, it will be able to market the snus products as being less harmful than than traditional cigarette products. The six styles of Camel Snus currently under view are Winterchill, Frost, Mellow, Mint, Robust and Frost Large.
Snus products are often marketed as a product that can be used in places where smoking is prohibited. Snus products come in teabag-like pouches containing loose tobacco. Users stick the pouches between their cheek and gum. Camel Snus has been on the the market since 2006.
In addition to Camel Snus, Reynolds American Inc. is pushing other next-generation products, including Eclipse, a heat-not-burn traditional cigarette. Reynolds American Inc. is an indirect, wholly owned subsidiary of British American Tobacco plc.
For all the latest news from Reynolds American Inc., visit reynoldsamerican.com.