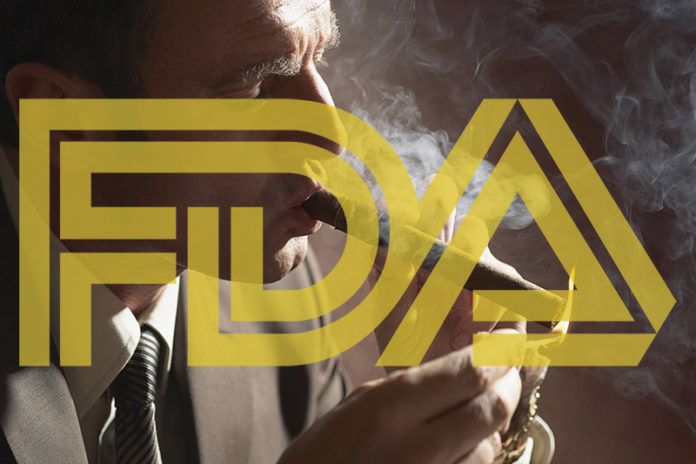 The battle continues to be fought between the U.S. government and the premium cigar industry. In October 2017, three cigar trade associations–the International Premium Cigar & Pipe Retailers Association (IPCPR), Cigar Association of America (CAA), and Cigar Rights of America (CRA)–sought an injunction and requested a summary judgement for its lawsuit against the U.S. Food and Drug Administration (FDA).
The three cigar trade groups made several arguments including suggesting that the new warning label requirements were unconstitutional, user fees were unfairly waged against premium cigars while not applied to e-cigarettes, that pipes were not components as the new deeming rules defined them, and that retailers that blend their own pipe tobacco shouldn't be treated as manufacturers and were burdened by the new regulations.
The FDA filed its cross motion on October 24, 2017 and it argued that the cigar industry's motion ignore the negative health impact of premium cigars, specifically the toxic and carcinogenic implications. The FDA also questioned the delayed filing by the cigar groups, citing the 17 months it took for the injunction to be filed and how it "undercuts any claim of irreparable harm." As it has done over the past year, the FDA also argued the warning label requirements do no infringe on any Constitutional-granted free speech rights. The user fees, the FDA argued, are also within reason and given to them through the Family Smoking Prevention and Tobacco Control Act of 2009, which gave the FDA its power to regulate premium cigars and other tobacco product.
Judge Amit Mehta, who is assigned to the lawsuit, will not rule on any motions until Dec. 14, 2017, when the lawsuit goes to trial. The cigar trade groups are seeking a delay in the implementation of the regulations and for some parts of the deeming rules to be struck down completely.
For all the latest legislation and FDA news impacting the tobacco industry, click here.