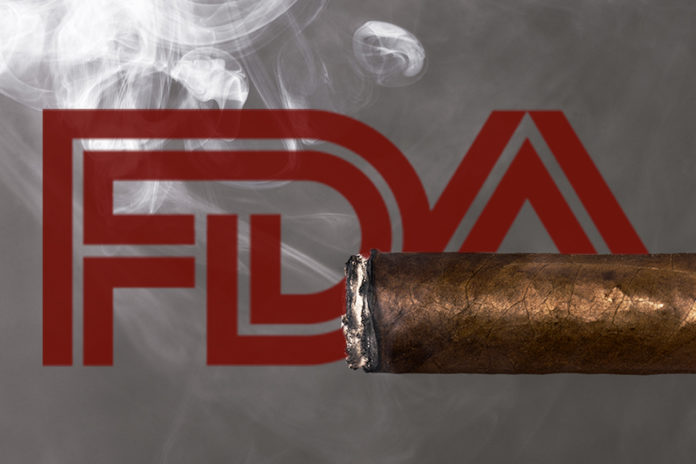 As the premium cigar industry barrels toward the Sept. 9, 2020 deadline to file Substantial Equivalence applications, many have been holding out hope for a last minute reprieve. Substantial Equivalence is part of the compliance process defined by the Deeming Rule that requires manufacturers of covered tobacco products–including premium cigars, pipe tobacco, vapor, e-cigarettes and hookah–to prove that tobacco products that do not have grandfathered/predicate status are "substantially equivalent" to a tobacco product that has predicate status. Substantial Equivalence has been a contentious part of the compliance requirements set forth by the U.S. Food and Drug Administration (FDA) due to a lack of clarity in how the process will be executed, the true costs associated with compiling the required reports and the length of time between submitting the reports and receiving approval or denial from the FDA.
On Aug. 5, 2020 in a letter penned by the U.S. Department of Justice's (DOJ) trial attorney, Garrett Coyle, and sent to U.S. District Court for the District of Maryland Judge Paul W. Grimm, the DOJ filed a motion seeking clarification that the Court's remedy order, ECF No. 127, does not prohibit the FDA from deferring enforcement of the Tobacco Control Act's premarket authorization requirement against premium cigars on a case-by-case basis or, in the alternative, for the relief from the remedy order under the Federal Rule of Civil Procedure 60(b).
The letter goes on to state the FDA issued guidance in January 2020 stating its current enforcement priorities, which named flavored e-cigarettes and cartridge-based e-cigarette products as their highest priority due to their appeal and targeting of youth and premium cigars among their lowest priorities. The current information the FDA has, it states, indicate that youth smoke premium cigars comparatively less than most other deemed tobacco products. Due to this, the FDA would like to defer enforcement of the premarket authorization requirement for premium cigar manufacturers and importer on a case-by-case basis.
"The deferrals are intended to help prioritize the use of the FDA's limited enforcement resources while the agency undertakes a new research effort to evaluate the public health impact of premium cigars. The FDA intends to describe how manufacturers and importers can submit deferral requests in a guidance document that would take effect immediately upon insurance."
In the letter, the FDA acknowledges something that many trade associations and cigar industry advocates have argued since the Deeming Rule was first introduced–the FDA currently lacks the manpower and resources to effectively handle the influx of Premarket Tobacco Product Applications (PMTA) and enforcement.
"Premium cigars are made in many varieties with thousands of stock unites, which could entail a large influx of premarket applications for premium cigars on the market as of the deeming rule's effective date," writes Coyle. "The forthcoming guidance will allow the FDA to focus its limited enforcement resources on premarket applications for other types of deemed products posing greater risk for youth initiation or use (of which the FDA anticipates receiving a significant volume by the September 9, 2020 deadline)."