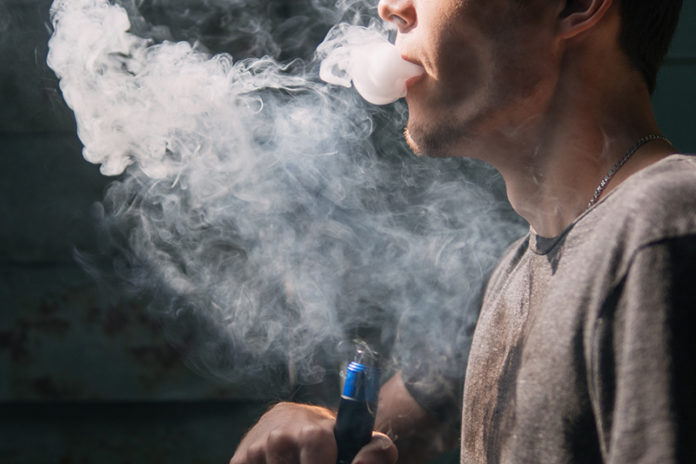 The U.S. Food and Drug Administration (FDA) isn't letting up on its enforcement policy toward e-cigarettes that aren't in compliance. On March 10, 2020, the FDA issued 22 warning letters to online and brick-and-mortar e-cigarette retailers and manufacturers across the U.S. accusing them of selling unauthorized e-cigarette products.
The warning letters were to six manufacturers and a number of well-known c-stores. Among the manufacturers that received a warning letter included ProSmoke, Apollo Future Technology, Inc., Global Tobacco, LLC, Premium Manufacturing Facility, WhiteLightning USA, and United Tobacco Vapor Group. Several 7-Eleven stores in the D.C., Maryland and Florida area along with other locations of Chevron, Citgo, Conoco, Covington Food Mart/Shell, Marathon, Mobil, Pilot Travel Center, Shell, Sunoco, and Tiger Mart also received a warning letter.
These warning letters were part of the FDA's enforcement against unauthorized ENDS products including flavored, cartridge-based ENDS products; any ENDS products belonging to manufacturers that failed to take adequate measures to prevent underage access and any ENDS product that targets the youth or likely to promote use by youth. According to the FDA's enforcement policy, companies that do not cease manufacturing, distributing or selling these unauthorized tobacco products risk FDA regulatory actions ranging from warning letters to injunction, seizure and/or civil money penalty actions.
In a press release, the FDA wrote, "A top priority for the FDA remains protecting youth from the dangers of tobacco use, and in particular, combating the concerning youth e-cigarette use epidemic that is affecting children, families, schools and communities. We are committed to holding retailers and manufacturers accountable for marketing and sales practices that have led to increased youth accessibility and appeal of e-cigarettes. We will be using our regulatory authority to address youth e-cigarette use by focusing on the products that are most popular among kids," said FDA Commissioner Stephen M. Hahn, M.D. "We will not hesitate to aggressively pursue bad actors and expect to take more actions soon. Our policy is designed to be flexible, so we can focus our priorities as warranted to tackle youth use."