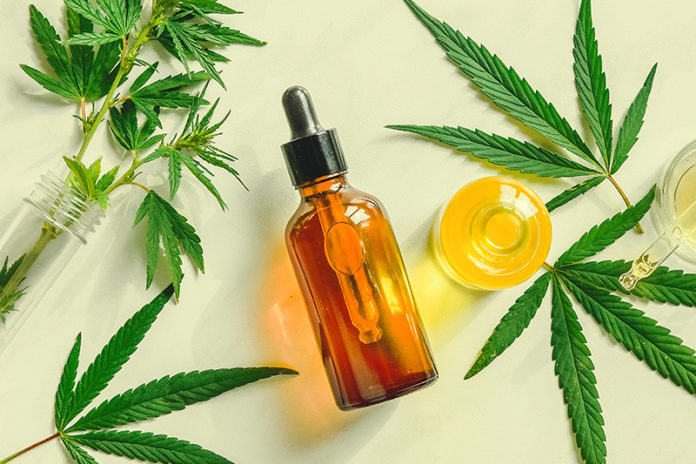 Manufacturers, retailers and many consumers may be embracing CBD but the U.S. Food and Drug Administration (FDA) is issuing a warning about the potential harm the new product category could pose to the public.
The FDA, which regulates tobacco and vapor products, recently updated its position on CBD and has made the claim that the the products derived from cannabis could do more harm than good. Last summer, the FDA announced that it would begin studying how cannabidiol, known simply as CBD, impacted the human body. CBD has been used in a variety of products including topicals, tinctures, drinks and food and has been distributed to many states, including those states where cannabis is not yet legalized.
The FDA is now saying that due to a lack of research and scientific evidence, it cannot conclude that CBD is as safe as it has been perceived and that it could cause a series of adverse health issues including liver injury, increase sedation and drowsiness and could react negatively when combined with other drugs, alcohol and depressants. The FDA went on to state that the side effects of CBD can include drowsiness, gastrointestinal distress and mood changes. The impact of long-term CBD use on developing brains or when combined with other herbs and botanicals is also unknown and should be taken into consideration by consumers and retailers.
Similar to what has happened in the past year with tobacco and vapor companies, the FDA issued warning letters to 15 different manufacturers, accusing them of selling CBD products in a way that violates the Federal Food, Drug and Cosmetic Act. Many of these warning letters focus on the way these companies chose to market their products and made claims that their CBD products were remedies for diseases and other therapeutic uses for humans and animals. According to a report by CNBC, some of these companies marketed their CBD products as dietary supplements that could be added to human and animal foods or sold CBD products marketed for infant and child use. Those companies that received warning letters from the FDA included:
Apex Hemp Oil LLC (Redmond, OR)
Bella Rose Labs (Brooklyn, NY)
Daddy Burt LLC, dba Daddy Burt Hemp Co. (Lexington, KY)
Healthy Hemp Strategies LLC, dba Curapure (Concord, CA)
Infinite Product Company LLP, dba Infinite CBD (Lakewood, CO)
Koi CBD LLC (Norwalk, CA)
Natural Native LLC (Norman, OK)
Noli Oil, Southlake (Southlake, TX)
Organix Industries Inc., dba Plant Organix (San Bernardino, CA)
Pink Collections Inc. (Beverly Hills, CA)
Private I Salon LLC (Charlotte, NC)
Red Pill Medical Inc. (Phoenix, AZ)
Sabai Ventures Ltd. (Los Angeles, CA)
Sunflora Inc., Tampa, Fla./Your CBD Store (Bradenton, FL)
Whole Leaf Organics LLC (Sherman Oaks, CA)
As is standard procedure with FDA warning letters, the companies that received one has 15 working days to respond to it and must tell the FDA how it will correct the violation. If these companies fail to respond to the warning letters, they face product seizure and/or injunctions.
The FDA is currently devising a plan for CBD products to be lawfully marketed and has plans to provide an update on its progress in the coming weeks. While the 2018 Farm Bill legalized industrial hemp, CBD products are not yet regulated by the FDA. You can read the press release from the FDA here.
For all the latest legislation and FDA news impacting the tobacco industry, click here.