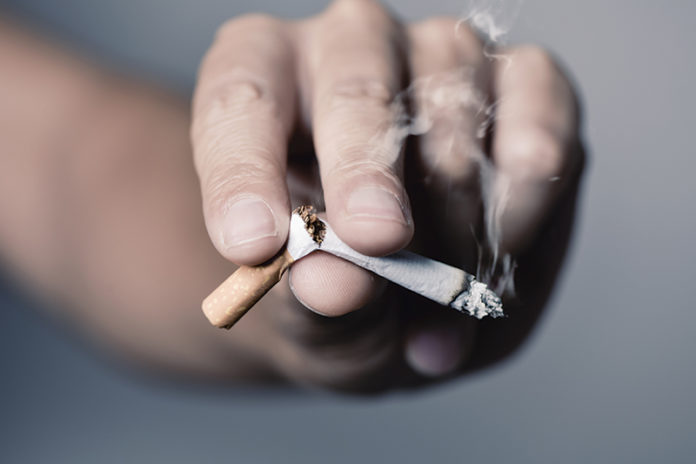 The U.S. Food and Drug Administration (FDA) is reconfirming its commitment to get Americans to stop smoking by taking a look at nicotine replacement therapies (NRT).
Last year, the FDA named nicotine addiction as one of its new focuses. The FDA has been interested in any devices and products that may help people stop smoking traditional cigarettes, including NRT products. In a recent press release, the agency wrote:
While nicotine keeps smokers addicted, it's the smoke and the 7,000 chemicals contained in it that causes the disease and death. That's why a key element of our comprehensive plan to significantly reduce tobacco-related disease and death is recognizing that nicotine, while highly addictive, is delivered through products along a continuum of risk with combustible cigarettes at one end, and nicotine replacement therapy (NRT) products at the other. In particular, NRT products, which are designed to safely reduce withdrawal symptoms, including the nicotine craving associated with quitting smoking, are generally considered to double the likelihood of a successful quit attempt. Quitting smoking can lower a person's chances of having lung disease, heart disease or getting certain types of cancer.
In response to its latest interest in NRT, the FDA released a new draft guidance titled "Smoking Cessation and Related Indications: Developing Nicotine Replacement Therapy Drug Products." This new proposed guidance is to help ensure that those using NRT products have a successful outcome, meaning that they are less likely to go back to using cigarettes. The new guidance proposes developing NRT drug products and nonclinical testing of orally inhaled nicotine containing drug products. The guidance was based on input gathered during a public hearing held in January 2018. The guidance will also be discussed further by the FDA, pharmaceutical sponsors, the cessation research community and the public before being finalized.
"As we look toward the future and the possibility of a world where combustible cigarettes could no longer create or sustain addiction, these guidances are part of comprehensive steps to pave the way for new, safe and effective products that can help currently addicted smokers quit the deadliest form of nicotine delivery," stated the FDA in its press release.
You can read the new proposed guidance on smoking cessation here. You can also read the FDA's press release on NRT and the new guidance by clicking here.
For all the latest legislation and FDA news impacting the tobacco industry, click here.