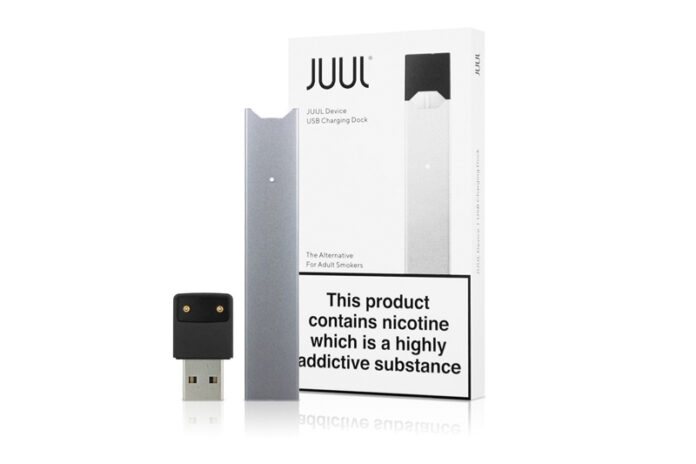 The U.S. Food and Drug Administration (FDA) has issued marketing denial orders (MDOs) to JUUL Labs, Inc. for all of its products currently being marketed in the U.S. This means that JUUL Labs must stop selling and distributing these products and any products currently being sold and distributed must be removed immediately or the company will face additional enforcement action. To date, the FDA has authorized 23 different Electronic Nicotine Delivery Device (ENDS) products.
While some e-cigarette manufacturers were granted marketing orders for some of its products, that is not the case for JUUL Labs. The MDO issued by the FDA applies to not only the JUUL device but four different JUULpods including the Virginia tobacco flavored pods at nicotine concentrations of 5.0 percent and 3.0 percent and menthol flavored pods at nicotine concentrations of 5.0 percent and 3.0 percent.
In a press release, FDA commissioner Robert M. Califf, M.D., stated: "Today's action is further progress on the FDA's commitment to ensuring that all e-cigarette and electronic nicotine delivery system products currently being marketed to consumers meet our public health standards. The agency has dedicated significant resources to review products from the companies that account for most of the U.S. market. We recognize these make up a significant part of the available products and many have played a disproportionate role in the rise in youth vaping."
When reviewing the Premarket Tobacco Product Applications (PMTAs) submitted by JUUL Labs, the FDA determined that the applications lacked what it called, "sufficient evidence regarding the toxicological profile of the products to demonstrate that marketing of the products would be appropriate for the protection of the public health." Specifically, the FDA states that found some of JUUL Labs' study findings concerning due to the insufficient and conflicting data, including genotoxicity and potentially harmful chemicals leaching from the company's proprietary e-liquid pods.
In a press release, Joe Murillo, chief regulatory officer at JUUL Labs, commented:
"We respectfully disagree with the FDA's findings and decision and continue to believe we have provided sufficient information and data based on high-quality research to address all issues raised by the agency.
"In our applications, which we submitted over two years ago, we believe that we appropriately characterized the toxicological profile of JUUL products, including comparisons to combustible cigarettes and other vapor products, and believe this data, along with the totality of the evidence, meets the statutory standard of being "appropriate for the protection of the public health."