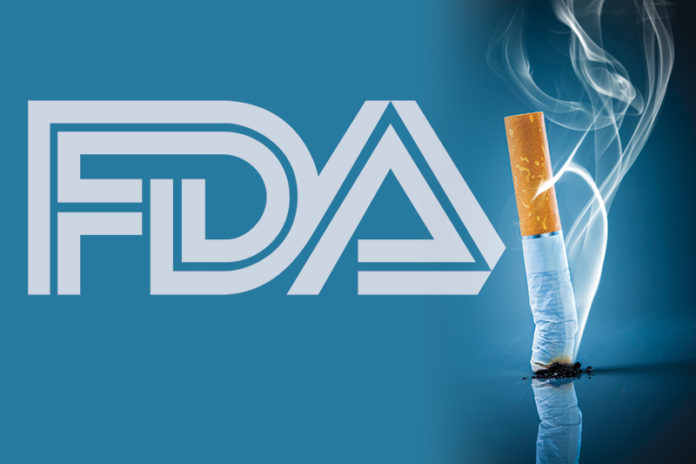 Earlier this year, the U.S. Food and Drug Administration (FDA) announced a shift in its policy and approach toward tobacco. With a new focus on lowering the nicotine levels in tobacco products and re-evaluating newly regulated products like e-cigarettes and premium cigars, many in the industry were unclear whether this change of focus and policy would be good or bad news. Another piece of the puzzle was revealed on Nov. 29, 2017 when the agency announced the creation of a new committee–the Nicotine Steering Committee.
The FDA described this new committee's focus as being on "re-evaluating and modernizing FDA's approach to development and regulation of nicotine replacement therapy products that help smokers quit." In many retail stores, these products come in the form of gums, patches and lozenges and are another sign that the FDA is moving closer to a harm reduction stance when it comes to tobacco products.
In a blog entry on the FDA's website, the FDA states that tobacco causes more than 480,000 deaths each year and that the announcement the agency made earlier this year would address this issue as it set out to lower the number of tobacco-related deaths and diseases. The FDA is interested now in lowering the level of nicotine in cigarettes and that nicotine replacement therapy (NRT) products could also help it achieve its new goal.
This new committee will examine NRTs in more depth–how these products are used and how they are also labeled. By devoting more attention to NRTs, the FDA hopes to help more consumers quit smoking combustible cigarettes, a move that could negatively impact traditional big tobacco. This could, on the other hand, help bolster the e-cigarette market and the growing harm reduction market, with BAT's Glo and PMI's iQOS products currently under review by the FDA.
This new committee will be headed by senior members of the Center for Tobacco Products, Office of the Commissioner and the Center for Drug Evaluable and Research. Members of the committee named so far include Rachel Sherman, M.D., M.P.H., Principal Deputy Commissioner, who will chair the Committee; Grail Sipes, J.D., Director, Office of Regulatory Policy, CDER; Melissa A. Robb, B.S.N., M.S., Associate Commissioner for Clinical Policy, Office of Medical Products and Tobacco (OMPT); Allison Hoffman, Ph.D., Associate Director for Health Science, OMPT; and Priscilla Callahan-Lyon, M.D., Deputy Director, Division of Individual Health Science, CTP.
Public opinion and participation in the committee are encouraged, with the first public hearing scheduled for Jan. 26, 2018 where the focus will be on the FDA's approach to evaluating nicotine replacement therapies.
"We're taking steps to render combustible cigarettes minimally- or non-addictive," the FDA wrote on its blog. "This could prevent future generations of kids from becoming addicted to cigarettes, the deadliest form of nicotine delivery. At the same time, FDA is committed to the proper development of products that can allow adults who still need or want to enjoy satisfying levels of nicotine to get it through products that don't have all of the risks associated with the combustion of tobacco. Our goal is to enable greater use of safe and effective options to help those who are addicted to nicotine get the help they need to quit combustible cigarettes altogether."
You can read the full announcement regarding the formation of the committee and its focus by clicking here. For all the latest legislation and FDA news impacting the tobacco industry, click here.