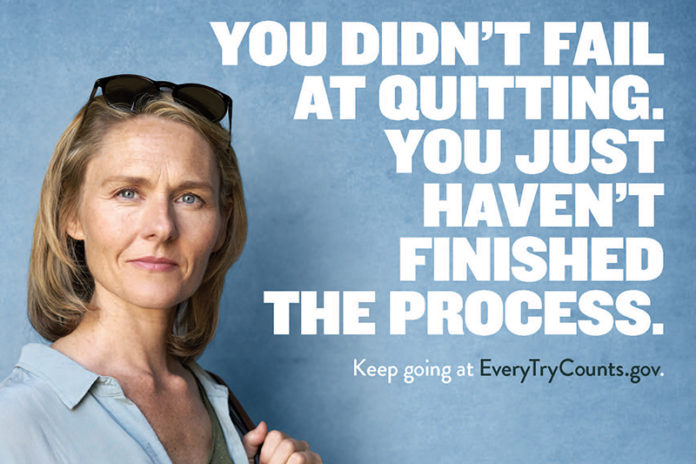 The U.S. Food and Drug Administration (FDA) continues its efforts to reduce the number of adult smokers in the U.S. with the launch of a new campaign. "Every Try Counts" is the agency's latest effort that targets smokers between the ages of 25 and 54 who have made previous attempts to quit smoking but failed to do so. The new campaign is set to launch in 35 different U.S. markets through print, digital, billboards and radio.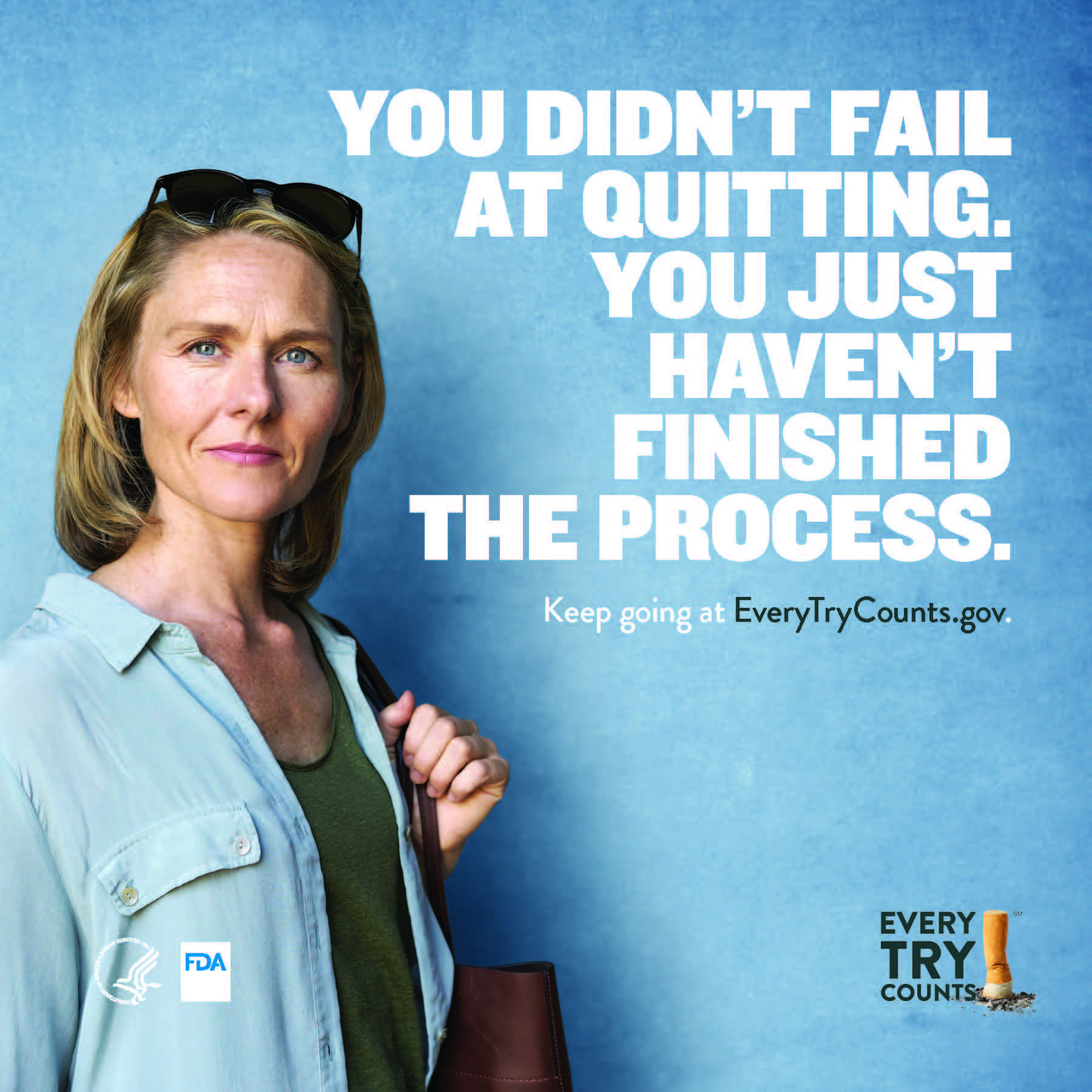 In a press release, FDA commissioner Dr. Scott Gottlieb commented: "Tobacco companies have long used advertisements at convenience stores and gas stations to promote their products, and we plan to use that same space to embolden smokers to quit instead. The FDA is committed to reducing tobacco-related disease and death by helping people quit combustible cigarettes and implementing comprehensive policies to reduce addition to nicotine. Our aim is to render cigarettes minimally or non-addictive, while encouraging the development of potentially less harmful tobacco products for adults who still want or need access to nicotine. At the same time, we're also taking new steps to improve access and use of FDA-approved medicinal nicotine products to help smokers quit."
Since research shows that people who have tried to quit smoking do so multiple times, this new campaign looks to define each attempt as a success, regardless of the outcome. The ads will be centered around POS within retail outlets such as the cash register area, front door or gas pumps. The FDA is looking to interrupt consumer's purchasing habits with these advertisements and their placement in areas where smokers are accustomed to encountering advertisements from tobacco companies.
"Tobacco advertising in retail environments can generate a strong urge to smoke, prompting a relapse among those attempting to quit," Mitch Zeller, director of the FDA's Center for Tobacco Products explained. "This campaign offers smokers motivational messages in those environments with the intention to build confidence and instill the belief within each smoker that they are ready to try quitting again. We want smokers to feel good about each attempt to quit because it is getting them closer to one day leading a healthier life free from cigarettes, reducing their risk of tobacco-related death and disease."
The "Every Try Counts" campaign is the latest FDA program to come out where the agency is pushing for cessation and reducing the influence of combustible cigarettes. Last week, the FDA announced the formation of the Nicotine Steering Committee which would evaluate nicotine replacement therapy (NRT) products to help consumers quit smoking and reduce the nicotine level in combustible cigarettes [read more here]. You can read more about this new campaign by visiting smokefree.gov/everytrycounts.
For all the latest legislation and FDA news impacting the tobacco industry, click here.