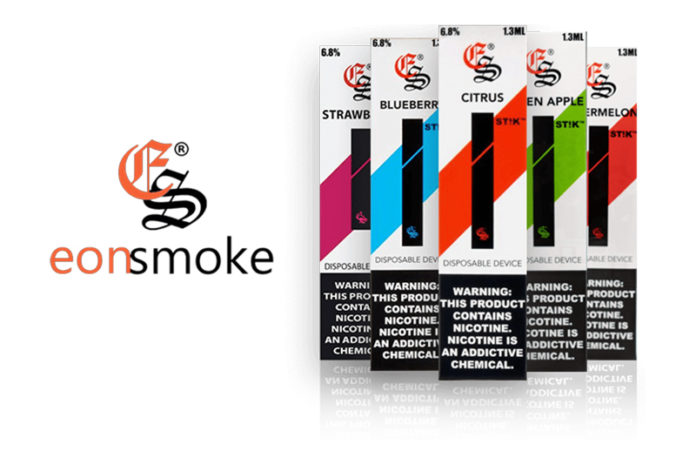 The U.S. Food and Drug Administration (FDA) has issued a warning letter to vaping company Eonsmoke, LLC, accusing it of ignoring the law and illegally marketing dozens of e-cigarette products. The FDA is calling on Eonsmoke, LLC to remove nearly 100 different flavored vaping products from the market or face consequences.
Naming the ongoing rise of the number of youth who using e-cigarettes and vaping products, the FDA is calling out what it views as "irresponsible practices of manufacturers, importers and retailers who have targeted kids in their marketing." The FDA's acting commissioner Ned Sharpless, M.D. states that his agency will not allow illegally marketed e-cigarettes or other tobacco products to negatively impact children.
"We remain committed to using all available tools to ensure that e-cigarettes and other tobacco products aren't being marketed or sold to kids. Today's action makes clear that we will continue to keep a close watch on companies and take swift steps when violations are found," stated Sharpless.
The FDA takes issue that Eonsmoke's products are being sold and marketed without the required marketing authorization and says because of this, the company's products can't be legally sold in the U.S. This is an issue many vaping manufacturers are facing as the FDA begins to push the compliance requirement of having pre-market authorization before selling and marketing covered tobacco products in the U.S. Since Eonsmoke's products were introduced after Aug. 8, 2016 when the Deeming Rule when into effect, all of the company's products are viewed as new and must gain authorization from the FDA before being sold and distributed in the U.S., per the Federal Food, Drug and Cosmetic Act (FD&C Act).