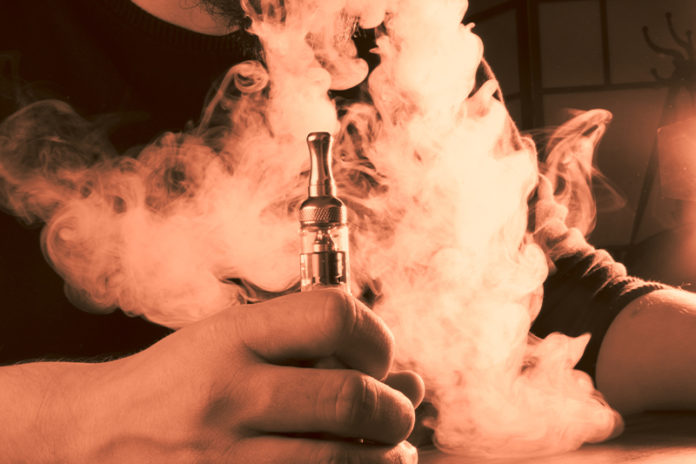 The U.S. Food and Drug Administration has issued a slew of new Marketing Denial Orders (MDOs) affecting a number of electronic nicotine delivery system (ENDS) products. According to the FDA, these latest MDOs impact 31 companies and cover approximately 300,000 flavored ENDS products.
The latest MDOs come in addition to the those issued at the end of August that impacted 55,000 flavored ENDS products [read more here].
The following companies were issued an MDO on August 26, 2021:
Great American Vapes
JD Nova Group LLC
Vapor Salon
Big Time Vapes
J-Vapor LLC dba North Shore Vapor
SS Vape Brands Inc. dba Monster Vape Labs
Custom Vapors
The Vaping Tiger
Gothic Vapor
TrendSetters E-Liquid LLC
SWT Global Supply
The following companies were issued an IMDO on September 1, 2021:
Diamond Vapor
American Vapor Group
MV Enterprises
Planet of the Vapes
CITTG dba Orgnx E Liquids
Vapors of Ohio Inc. dba Nostalgic Vapes
Buckshot Vapors Inc.
Royalty Premium E-Juice
Imperial Vapors
Midwest Vapor Supply
Dominant Vapor
Mountain Vaporz
Sir Vapes-A-Lot
Loveli Design LLC dba Alice in Vapeland
Nicquid
All of the products impacted by the issued MDOs were flavored products (non-tobacco flavored). Though these companies submitted premarket tobacco applications (PMTAs) for these products, the FDA stated that flavored ENDs products had to prove that they would benefit adult smokers and posed no risk to youth through product-specific scientific evidence. The FDA later stated that much of this evidence would probably come in the form of randomized "controlled trill or longitudinal cohort study, although the agency does not foreclose the possibility that other types of evidence could be adequate if sufficiently robust and reliable." Many vapor manufacturers feel this information was not supplied or made clear before the deadline, setting the stage for many applications submitted to be found inadequate and lacking. Products included in the MDOs must be removed from the market immediately. Some manufacturers are considering switching to synthetic nicotine in order to evade the FDA's regulatory review process and to save their companies [read more here].