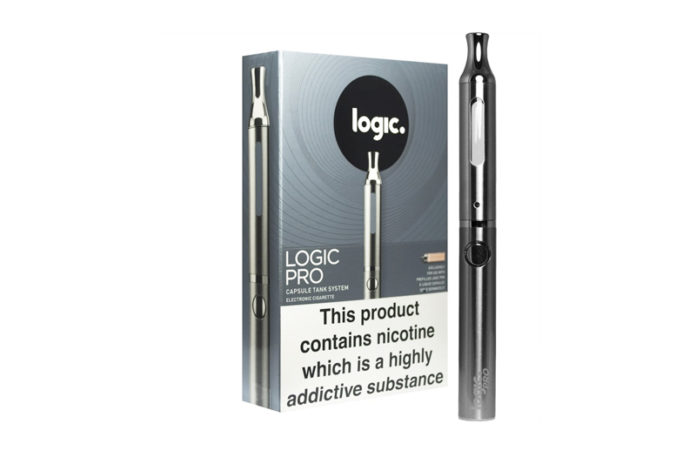 The U.S. Food and Drug Administration (FDA) has issued several new decisions impacting e-cigarette products. Among these decisions is the authorization of several tobacco-flavored ENDS (electronic nicotine delivery systems) from Logic Technology Development LLC (Logic).
Mitch Zeller, J.D., director of the FDA's Center for Tobacco Products, commented: "Ensuring new tobacco products undergo premarket evaluation by the FDA is a critical part of our work to reduce tobacco-related disease and death. For the authorized products, the manufacturer demonstrated that possible benefits to adult smokers outweigh the risk of youth possibly initiating. We are making progress in our review of flavored ENDS, and we will continue to deny marketing of products where the applicant hasn't provided enough evidence to show that the potential benefit to adult smokers outweighs the considerable risk to youth. We are committed to continuing to take the appropriate actions to protect our nation's youth from the dangers of all tobacco products, including e-cigarettes, which remain the most commonly used tobacco product by youth in the United States."
Among the biggest decision was the authorizations associated with several Logic Technology Development LLC products that fall under the Logic Vapeleaf, Logic Power and Logic Pro brands. According to the FDA, these tobacco-flavored ENDS products were authorized because after a review of their Premarket Tobacco Applications (PTMA) the FDA determined that marketing these products may "help addicted adult smokers transition away from combusted cigarettes and reduce their risk of exposure to harmful and potentially harmful toxins compared to combusted cigarettes." The data submitted by Logic also demonstrated to the FDA that there was a low risk for non-users, including youth, to use these products.
"Specifically, available data showed that current tobacco users who used these tobacco-flavored products were more likely to significantly decrease their use of combusted cigarettes and that those who don't smoke are unlikely to start using these products. Most study subjects decreased the number of combusted cigarettes they smoked each day by greater than 80 percent, from an average of 13-16 cigarettes per day at screening to 1-2 by day 59. The data also showed that the products produce fewer or lower levels of some toxins, like carbon monoxide, than combustible cigarettes and the products' abuse liability, or their ability to encourage continued tobacco use, addiction or dependence, was lower than combusted cigarettes," the FDA stated in a press release about the authorizations.
With the authorization, Logic must adhere to strict marketing restrictions that are designed to greatly reduce the potential for youth exposure to tobacco advertising for these products.