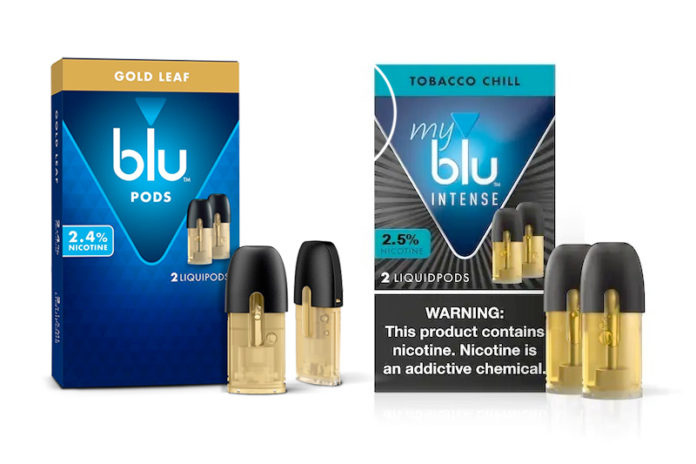 On April 8, 2022, the U.S. Food and Drug Administration (FDA) issued marketing denial orders (MDOs) to Fontem US, LLC for several of its myblu electronic nicotine delivery system (ENDS) products. These MDOs were issued after the FDA determined Fontem US's applications for these products lacked sufficient evidence showing that if these products were allowed to be marketed and sold in the U.S. that they wold help protect the public's health. These applications also did not properly demonstrate that these products would be of benefit to smokers who switched to them exclusively and that using these products would not lead to a significant decline in cigarette use.
The following Fontem US products were included in the MDOs:
myblu Device Kit
myblu Intense Tobacco Chill 2.5%
myblu Intense Tobacco Chill 4.0%
myblu Intense Tobacco 2.4%
myblu Intense Tobacco 3.6%
myblu Gold Leaf 1.2%
myblu Gold Leaf 2.4%
The FDA is issuing MDOs for additional myblu products that are not publicly listed. The FDA only publicly listed those products that Fontem US confirmed to be current marketed to avoid potential CCI issues. Because of this, the FDA urges any retailers, wholesalers and distributors to contact Fontem US directly with questions about which products may have received an MDO but may not be publicly listed.