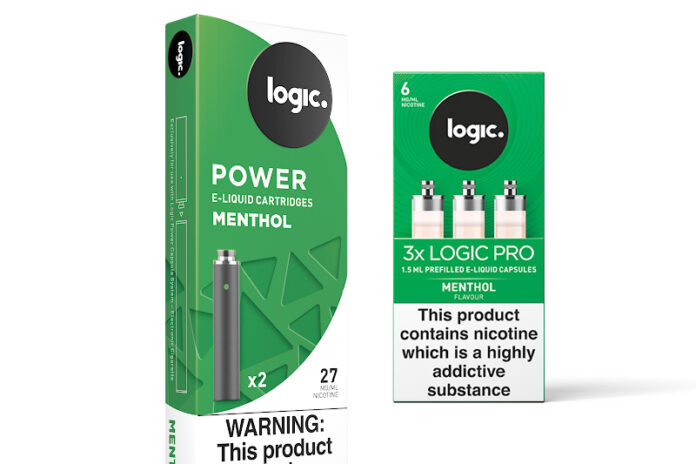 The U.S. Food and Drug Administration has issued marketing denial orders (MDOs) for several e-cigarette products manufactured by Logic Technology Development, LLC. What makes this MDO particularly notable and worrisome for many in the tobacco industry is that these products are both menthol-based.
The Logic Pro Menthol e-Liquid Package and Logic Power Menthol e-Liquid Package both received MDOs from the FDA. After reviewing Logic's premarket tobacco product applications (PMTAs) for these products, the FDA decided that the applications lacked sufficient evidence that demonstrated allowing the marketing of these products would protect public health. This is the standard that was established by the 2009 Family Smoking Prevention and Tobacco Control Act. Last March, the FDA did authorized several e-cigarette products from Logic including the Logic Vapeleaf, Logic Power and Logic Pro brand.
"The evidence provided within the application does not demonstrate that these menthol-flavored e-cigarettes are more effective in promoting complete switching or significant cigarette use reduction relative to tobacco-flavored e-cigarettes among adult smokers. The company may resubmit applications or submit new applications to address the deficiencies for the products that are subject to these MDOs," the FDA wrote in its press release.
The FDA has had an ongoing focus on flavors in tobacco products with menthol being the subject of a proposed ban. In February 2022, the FDA submitted its proposed menthol cigarette ban to the White House's Office of Management and Budget (OMB) [read more here]. The FDA also addressed flavors in cigar products, believing flavored cigars could serve as a gateway to many adult smokers. The FDA stated in its announcement regarding the MDOs that for non-tobacco flavored e-cigarettes, including menthol-flavored e-cigarettes, there's evidence that suggests flavored tobacco products are still appealing to youth and are attributing to an uptick in use among this group.