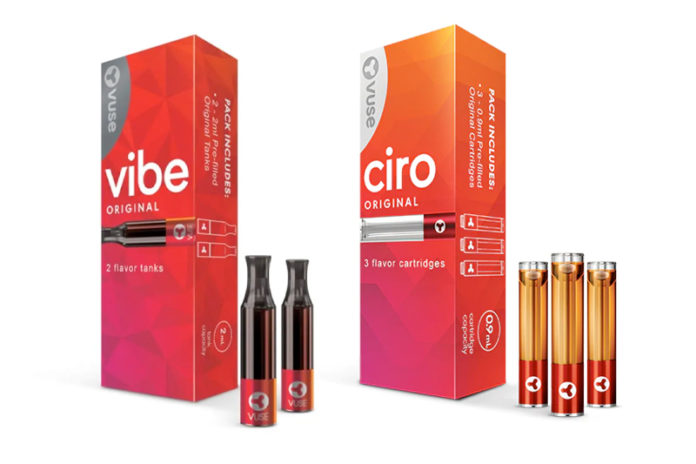 On May 12, 2022, the U.S. Food and Drug Administration issued decisions on several Vuse Vibe and Vuse Ciro e-cigarette products. These decisions included authorization for six new tobacco products that R.J. Reynolds Vapor Company put through the Premarket Tobacco Product Applications (PMTA) authorization process.
For each Vuse decide, two versions of the Power Units were authorization to reflect different battery manufacturers described in the company's applications. The following products received marketing authorization:
2 Vuse Vibe Power Units
Vuse Vibe Tank Original 3.0%
2 Vuse Ciro Power Units
Vuse Ciro Cartridge Original 1.5%
With this authorization, these products can be legally marketed in the U.S. The FDA notes that these marketing authorization does not mean these products are safer or "FDA approved" and reiterates that "all tobacco products are harmful and potentially addictive."
In addition to these authorizations, the FDA also issued marketing denial orders to R.J. Reynolds Vapor Company for multiple other Vuse Vibe and Vuse Ciro e-cigarette products, though it didn't specify which products were denied. The FDA states that those products that were denied authorization must be removed from the market or the FDA will take further enforcement actions. Retailers are urged to contact R.J. Reynolds Vapor Company with any questions about these products that will need to be removed from their inventory.
You may review the full press release regarding these authorizations by clicking here.
For all the latest news from the FDA, visit FDA.gov.