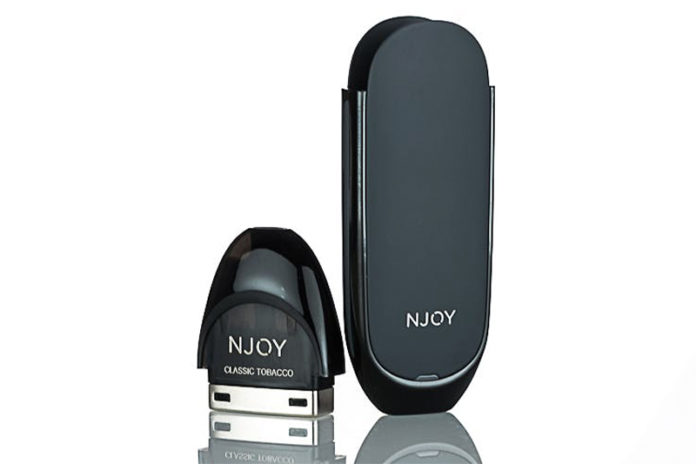 On April 26, 2022, the U.S. Food and Drug Administration (FDA) issued marketing decisions for several NJOY Ace e-cigarette products. These marketing decisions included authorizations for NJOY LLC's Ace closed e-cigarette devices and three accompanying tobacco-flavored e-liquid pods.
The FDA has authorized the following products from NJOY LLC:
NJOY Ace Device
NJOY Ace Pod Classic Tobacco 2.4%
NJOY Ace Pod Classic Tobacco 5%
NJOY Ace Pod Rich Tobacco 5%
According to reporting from FilterMag using data from Nielsen and analyst reports, NJOY is the third-largest vape manufacturer in the U.S. Vuse and JUUL are the top vape manufacturers in the country, with Vuse accounting for 30 percent of the marketshare and JUUL around 38 percent.
With these authorizations, NJOY LLC can legally market these products in the U.S. In a press release announcing the authorizations, the FDA emphasized that though these products can legally be sold in the U.S., the authorization does not mean that these products are safe nor are they "FDA approved."
This marks the first FDA authorization issued to a pod-based vaping product that uses high-strength nicotine salt refills. NJOY's Ace is more modern than other vaping devices that have been authorized by the FDA.
With the authorizations also came several marketing denial orders related to other products from NJOY LLC. The Ace e-cigarette products that were rejected were non-tobacco flavored and the FDA has yet to give approval to any flavored products. Applications for NJOY Ace menthol products are still pending and under review. Decisions on these products are not expected until after the FDA decides whether or not it will proceed with its plan to ban menthol cigarettes and flavored cigars [read more here].
You can read the FDA's full press release regarding NJOY Ace's authorization by clicking here.