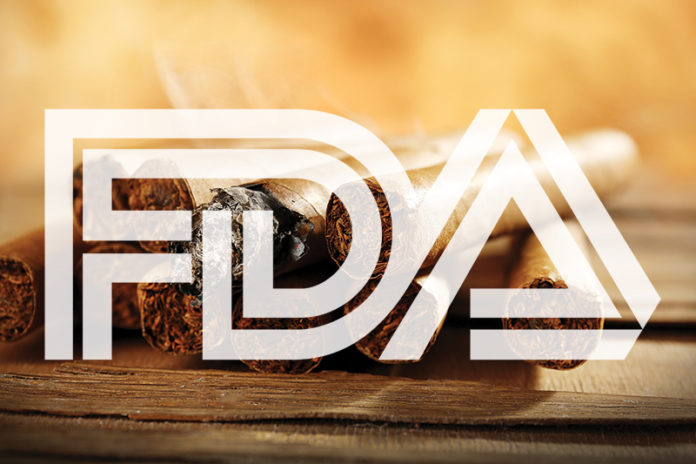 The U.S. Food and Drug Administration (FDA) has published an advanced notice of proposed rule making (ANPRM) specifically for premium cigars. The ANPRM seeks input from the premium cigar industry, other stakeholders and the public on if and how the agency should regulate premium cigars.
This ANPRM is the third that the FDA has issued in the past two weeks, with one being issued for nicotine levels in cigarette products [read more here] and flavored tobacco products [read more here]. This latest ANPRM will reexamine the government agency's premium cigar regulation. The FDA hopes to arrive at a better definition of what makes a cigar "premium". The International Premium Cigar & Pipe Retailers Association (IPCPR) views this as a sign of its efforts and advocacy on this topic over the past several years.
"A federal agency like the FDA doesn't just decide to go back and look at changing its rules on a whim," commented Ken P. Neumann, president of the IPCPR's board of directors. "They have to recognize, through persistent outreach and the reliance on hard facts, that the status quo might be more harmful then helpful. It would have been easy for us to pack up shop and give up after the final rule was released in 2016, but as an industry, we knew we were in the right. However, this is just another step in an ongoing process. We plan to continue engaging with the FDA and once again attempt to show them why the premium cigar industry is so dramatically different from others they regulate. I'm thankful to the FDA for this chance and you better believe IPCPR is going to make the most of it on behalf of all of our great retailers."
The ANPRM for premium cigars covers several topics including seeking feedback and input on proposed definitions of premium products, how premium cigar products are typically used in comparison to other tobacco products and what public health considerations are related to premium cigars. While the FDA has requested input on these topics in the past, they are asking for it again due to the fact that the request came from a different administration and there are newer studies and research to be reviewed. At the same time, the ANPRM does not promise any change to the current regulations.
The comment period is open from now through June 25. To submit a comment on this topic, click here.