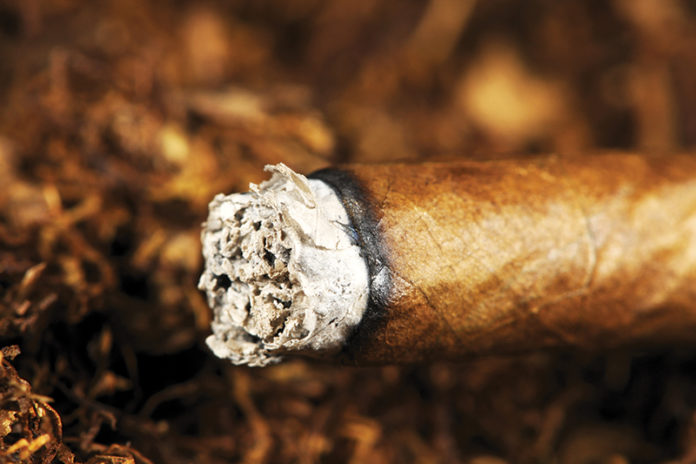 The U.S. Food and Drug Administration (FDA) has announced several new actions as part of its efforts to improve the application review process for tobacco products. These new proposals and updated guidances were created in response to a public meeting held in October 2018 and input from tobacco manufacturers gathered in the past year [read more here].
The FDA has issued a proposed rule that would establish requirements for the content and format of reports manufacturers are required to send the FDA to demonstrate the substantial equivalence (SE) of a new tobacco product. Standard equivalence is a method that manufacturers can take to get FDA approval to market and bring a new tobacco product to the market. In order for a tobacco product to gain SE approval, it must have the same characteristics of a valid predicate tobacco product. If a new product has different characteristics than a predicate product, it can also meet SE requirements by having information on it that shows that the new product does not raise different questions fo public health. SE has been an area of the Deeming Rule that has been unclear and raised questions among manufacturers. The FDA's new proposal aims to bring some uniformity to the SE Reports it receives and make the tobacco product review process more effective and efficient.
The FDA is also providing additional information and resources on its website regarding several improvements to the tobacco product application processes. The agency has already posted six SE Report Appendices on its website to help manufacturers prepare their own reports [view these examples here]. The agency also plans to release the latest results of internal performance measures the FDA has had in place for several years to help improve the timeliness and predictability of the review of certain applications. Because of these improvements which the FDA believes will help manufacturers to submit better and more complete applications in a timely manner, the agency announced that it will no longer grant requests for extensions in response to deficiency letters.
In its press release, the FDA also indicated that it plans to issue regulations outlining the information it will look for the Premarket Tobacco Applications (PMTA) and Modified Risk Tobacco Product (MRTP).
"These are just some of the steps we're taking to lay a solid foundation that will continue to allow the FDA to protect the public health by regulating the manufacture, distribution and marketing of tobacco products. Among other things, we also intend to issue regulations outlining what information the agency expects to be included in Premarket Tobacco Product Applications (PMTA) and Modified Risk Tobacco Product (MRTP) applications. We also intend to explore product standards for electronic nicotine delivery systems (ENDS, including e-cigarettes) and other tobacco products, as well as to propose rulemaking requiring manufacturers to establish tobacco product manufacturing practices. Additionally, we plan to finalize guidance on how we intend to review PMTAs for ENDS, and we will continue our efforts to assist industry in complying with federal tobacco laws through online information, meetings, webinars and guidance documents.
"We also continue to give guidance to individual manufacturers who are considering filing PMTA and MRTP applications with the agency. We have expressed a lot of concern around the tragic rise in youth use of e-cigarettes. Some of the leading manufacturers of these products have likewise made public commitments to address these trends. We would welcome the opportunity to engage a manufacturer on the filing of an application for one of these e-cigarette products. The application review process provides a foundational vehicle for properly weighing the public health tradeoffs of these products. To date, no manufacturer has submitted a complete application with the FDA seeking a PMTA or MRTP authorization for an e-cigarette."
You can read the full press release from the FDA here. For all the latest legislation and FDA news impacting the tobacco industry, click here.