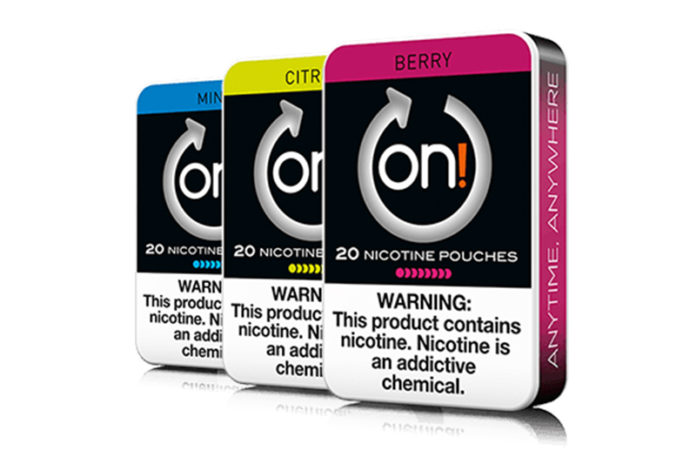 Altria has announced that the U.S. Food and Drug Administration (FDA) has accepted and filed for a substantive review premarket tobacco product applications for 35 different on! nicotine pouch products manufactured by Helix Innovations, LLC, an Altria joint venture responsible for the global on! nicotine pouch product portfolio.
Altria first announced it had submitted premarket applications (PMTAs) for on! products back in May 2020 on behalf of of Helix Innovations [read more here]. In support of its applications, Altria also submitted over 66,000 pages of documentation, including six primary studies.
on! is an oral tobacco-derived nicotine (TDN) pouch product that Altria has 80 percent ownership in following a 2019 investment. These nicotine pouches are tobacco leaf-free and are available in seven different flavors and five nicotine levels. According to Altria, on! currently offers the broadest portfolio of choices for adult tobacco consumers seeking alternatives to traditional tobacco products. When Altria closed its deal to acquire a stake in on!, it formed a new subsidiary, Helix Innovations, to serve as the parent company of previous on! owner Burger Group subsidiaries. Altria made the investment and entered into the oral nicotine category after seeing continuing declines in the sale of traditional combustible tobacco products and wanting to grow its reduced harm and alternative portfolio. Altria reports that at the end of the first quarter of the year, on! was distributed to over 28,000 stores, including the top five convenience store chains by volume. A report by IRI reports that total oral tobacco derived nicotine category sales in 2019 grew approximately 275 percent compared to 2018, offering even more of an incentive for Altria to make further investments in securing its place in this emerging new category.