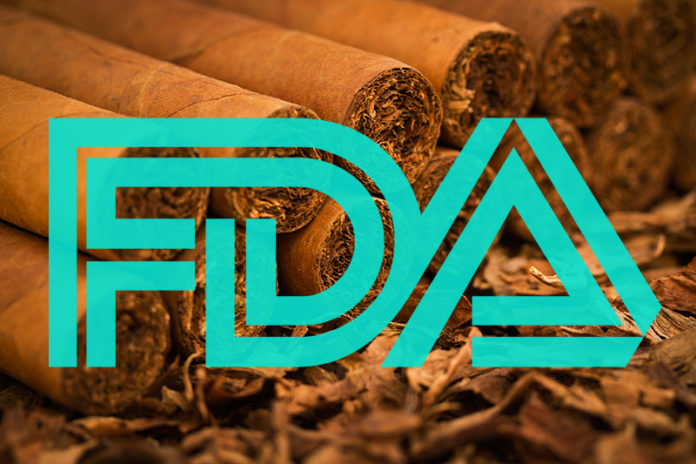 Here we go again–the U.S. Food & Drug Administration (FDA) is looking at regulating premium cigars but this time around, it wants to hear what you think. The federal agency has issued an advanced notice of proposed rulemaking (ANPRM) specifically on the subject of regulating premium cigars.
This week, the FDA issued an ANPRM seeking public input on regulating nicotine levels in combusted cigarette products. With that, the FDA also wants to know whether the nicotine levels in other tobacco products–including cigars–should also be regulated. It comes down to a question that's been debated since the deeming rules were first announced–do premium cigars need to be regulated and treated like other combusted tobacco products or are they somehow different and therefore should be regulated differently from cigarettes and other combusted tobacco products?
In the ANPRM, the FDA acknowledges the debate that has been occurring over the argument that premium cigars are primarily purchased by adult smokers and that there's a distinct difference between premium cigars and regular cigar-like products. This argument has been made by many within the premium cigar industry, and even some in congress, as they've urged the FDA to exempt premium cigars from the deeming regulations. The FDA not only wants to explore nicotine levels in cigars but wants to come to some conclusion on what exactly makes cigar product a "premium" cigar. So far, the agency has chosen to regulate cigars all the same, much to the ire of many premium manufacturers, retailers and consumers.
The FDA's ANPRM on flavored tobacco products and their impact on tobacco use and cessation could also have an impact on the premium cigar industry, though that impact is unknown and is in part dependent on how the federal agency chooses to regulate and view premium cigars.
You can read the full ANPRM here. For all the latest legislation and FDA news impacting the tobacco industry, click here.