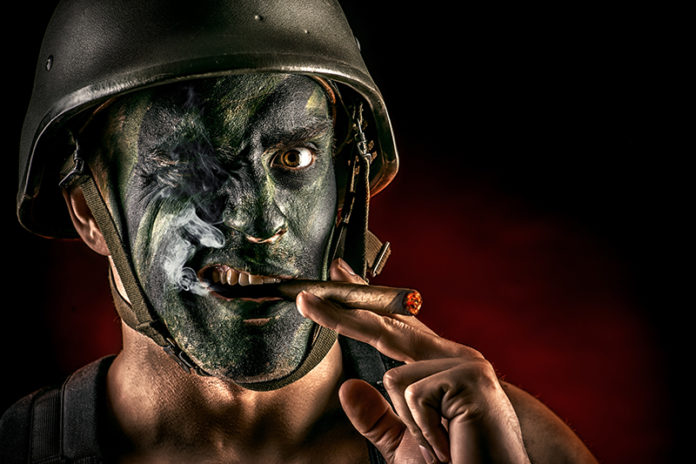 Are cigar manufacturers allowed to donate cigars to U.S. troops? It's a question that's gotten numerous responses but no clear answer since the Deeming Rules first went into effect in August 2016–until now.
In September 2016, Rep. Duncan Hunter (R-CA, 50th District) wrote a letter to the U.S. Food and Drug Administration (FDA) asking this same question. Hunter, who is a Marine Corp reservist who served in both Iraq and Afghanistan, asked the FDA for clarification, noting the regulation was worded in a very confusing manner and needed to be addressed. Here's what he wrote:
Dear Commissioner Califf:
Adding to my growing list of concerns about the Food and Drug Administration's (FDA) expanded tobacco product regulations is the possible prohibition on the charitable donations of tobacco products, such as cigars, to service members. Tobacco manufacturers and distributors have long taken part in a time-honored tradition of donating tobacco products to service members, often while deployed. These donations routinely improve morale and serve to relieve stress. It would be unacceptable for the FDA to prohibit the distribution of tobacco products to service members who are fighting to protect those very rights that may now be restricted.
Given the lack of clarity presented by the FDA's latest tobacco regulations, I demand clarification of whether these regulations prohibit tobacco manufacturers and distributors from donating tobacco products to service members. If donations are prohibited, please provide a detailed justification for the FDA's actions. I look forward to your immediate response.
Ramesh Menon, acting supervisory congressional affairs specialist for the FDA, responded to the letter in hopes of clearing up any confusion about the regulation–yes, cigar manufacturers are banned from donating cigars to the troops.
The regulation in question was first introduced during the Obama Administration and was aimed at preventing children from being negatively impacted by tobacco use. It was later re-interpreted by the FDA to ban cigar manufacturers from donating cigars to soldiers, a once common practice by many cigar companies. These donations were often seen as a way to help boost morale and to serve as a stress reliever, a fact that Hunter made note of in his letter.