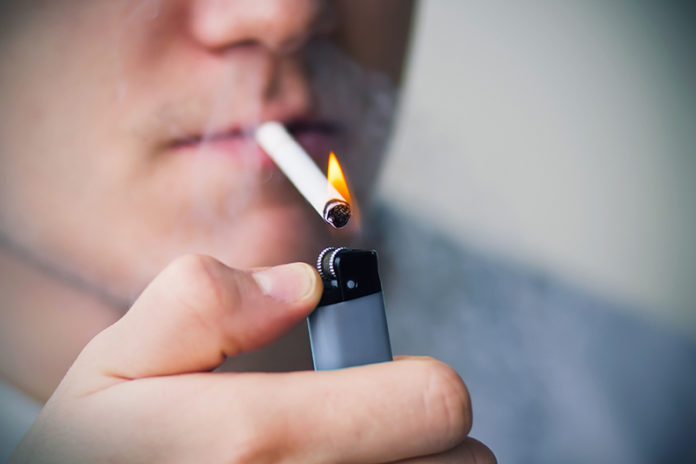 The U.S. Food and Drug Administration (FDA) has authorized 22nd Century Group, Inc. to market and sell two new tobacco products that went through the agency's premarket tobacco product application process.
Moonlight and Moonlight Menthol are two new combusted, filtered cigarettes that contain a reduced amount of nicotine compared to the typical commercial cigarettes. The FDA reviewed the premarket tobacco product applications (PMTAs) submitted by 22nd Century Group and reviewed all of the scientific data also submitted by the company. After what was described as a rigorous review, the FDA determined that authorizing these reduced nicotine products for sale in the U.S. was appropriate for the protection of public health, mostly due to the potential of these products to reduce nicotine dependence in addicted adult smokers who may benefit from reduced exposure to nicotine and cigarette consumption. The FDA also determined that non-smokers, including youth, would unlikely start using these products and those who do use these products are less likely to become addicted than those who use traditional cigarettes.
"Today's authorization represents the first product to successfully demonstrate the potential for these types of tobacco products to help reduce nicotine dependence among addicted smokers," said Mitch Zeller, J.D., director of the FDA's Center for Tobacco Products. "Still, we must remain vigilant to ensure that the products authorized today actually deliver on that promise for consumers. We'll be closely monitoring how Moonlight and Moonlight Menthol are marketed and will take action as necessary if the company fails to comply with any applicable statutory or regulatory requirements or if there is a notable increase in the number of non-smokers, including youth, using these products."
The FDA added some warning to its decision to authorize these two new tobacco products. In the press release, the FDA noted that Moonlight and Moonlight Menthol differ from conventional cigarettes in nicotine content only, meaning that these products share similar adverse health risks as their convention cigarette counterparts and that the safest alternative was not to use tobacco products at all.