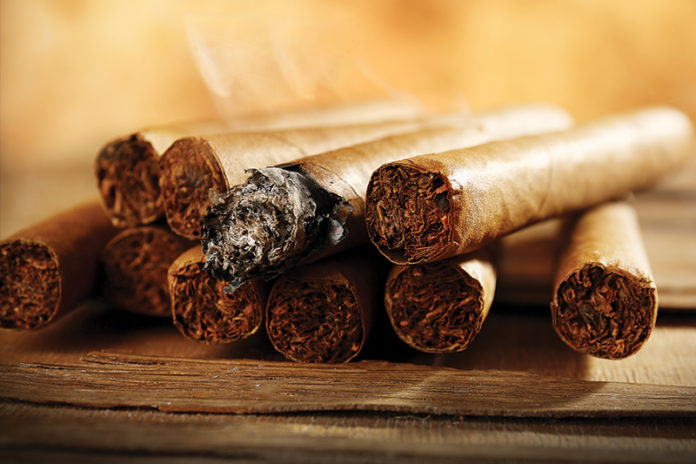 In late March, the U.S. Food and Drug Administration (FDA) rolled out three separate advanced notices of proposed rulemaking (ANPRMs) as part of the agency's new comprehensive plan on tobacco products. These include one proposal calling for a reduction in cigarette nicotine levels, another on possible product standards limiting the use of "flavors" in tobacco products and, finally, an ANPRM specific to the regulation of premium cigars.
Of the three notices, the ANPRM on premium cigars obviously will have the most direct and tangible impact on the cigar industry. The stated purpose of the ANPRM is to gather additional data and input on the makeup, use and impact of premium cigars on public health to ultimately "consider the appropriate regulatory status" of the products themselves. This also includes just if and how the federal government should define the premium category, let alone regulate them. This is a massive step forward for an industry that, as of August 2016, seemed all but forsaken to overregulation.
The two other ANPRMs also potentially impact the premium category, as well as other products of importance to the IPCPR's retailers. The nicotine-reduction notice is focused primarily on cigarettes. However, it does address other tobacco products, including premium cigars—including if a nicotine standard should or even can be applied to the category, and interestingly, also asks how the category should be defined. While a nicotine product standard for premium cigars is unlikely, it's something the International Premium Cigar and Pipe Retailers Association (IPCPR) is obviously tracking intently and plans to push back on.
The final ANPRM looks to evaluate the role flavored tobacco products play in addiction and public health. From the premium cigar and pipe tobacco side, any move the FDA makes to restrict flavors certainly could impact the marketplace and has the potential to remove products from store shelves. Just like the nicotine ANPRM, the FDA purposely crafted the flavor notice broadly. The agency wants to review the impact of flavors on both combustible and noncombustible products. Based on the FDA's public statements and priorities of anti-tobacco organizations, the main focus of this ANPRM will be the debate over flavors that are attractive to youth, but also those that may help current adult smokers potentially transition over from combustible to noncombustible products.
However, the FDA is certainly allowing for the possibility of creating a product standard on flavors for premium cigar products and pipe tobacco, which would impact portions of the industry.