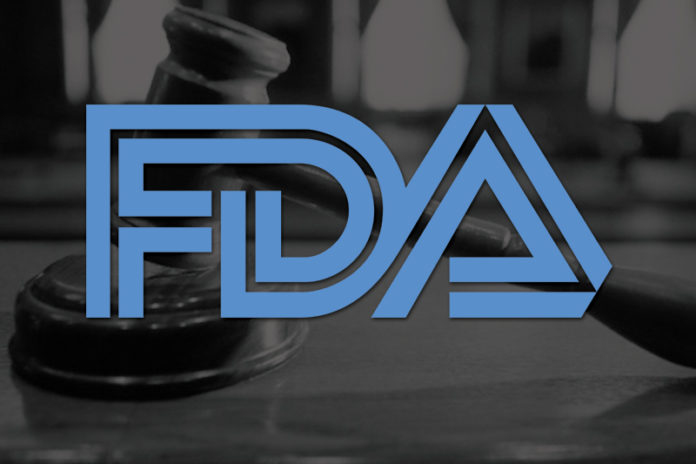 The U.S. Food and Drug Administration (FDA), now led by Dr. Scott Gottlieb, has announced a new plan that targets the level of nicotine in combustible cigarettes.
In a press release sent out on July 28, 2017, Gottlieb and the FDA state that "tobacco use remains the leading cause of preventable disease and death in the United States. But much has changed in the landscape of tobacco product regulation and FDA's ability to address this public health crisis."
Gottlieb went on to comment that several factors and developments attribute to the FDA's new approach to dealing with tobacco as it impacts public health. One is the FDA's regulatory power and its Center for Tobacco Products that has several accomplishments under is belt. Also, new products have emerged that give users nicotine without actually burning tobacco. Gottlieb states that while he plans take on the opioid epidemic, he will also take on nicotine and will attempt to reduce consumer's addiction to it.
In addressing "altering the current trajectory of preventable tobacco-related deaths," Gottlieb addresses two factors that he and the FDA have identified as needing to be addressed:
"Fact One:  The overwhelming amount of the death and disease attributable to tobacco is caused by addiction to cigarettes.  Addiction causes long-term sustained use. But it's exposure to the harmful chemicals that cause disease.  Cigarettes are the only legal consumer product that, when used as intended, will kill half of all long-term users.
And Fact Two:  Almost all adult smokers started smoking when they were kids.  Nearly 90 percent started smoking before the age of 18, and 95 percent by age 21.  If you make it to age 26 without smoking, the odds are overwhelmingly in your favor that you won't become a smoker.  Only about 1 percent of cigarette smokers start at that point or later in their lives."
Gottlieb has tasked the Center for Tobacco Products to develop a comprehensive nicotine regulatory plan that aims to render cigarettes "minimally addictive or non-addictive by regulating their nicotine levels." The FDA will also be reviewing what needs to be in applications for Substantial Equivalence, Modified Risk Tobacco  Product, and Pre-Market Tobacco applications. This will include a review of the need for premium cigars to be regulated, ways to possibly regulate kid-appealing flavors in products like Electronic Nicotine Delivery Systems (ENDS), and if menthol in cigarettes and cigarillos need to be banned.
IMPACT ON CIGAR INDUSTRY
Soon after the FDA announced its policy change, Cigar Rights of America's Executive Director Glynn Loope and Mark Pursell and IPCPR CEO released a joint statement that read, "This has been a long and complicated process, which is not over. However, we commend the objective approach announced today by the Commissioner of the FDA. This revisiting of the rule is testament to the recognition that you cannot regulate all products in the same manner. We would like to thank our bipartisan coalition of congressional allies that have assisted in reinforcing that message to the administration, as we begin the next steps in this process."
Today's statement provided some much needed and sought after answers for many premium cigar retailers and manufacturers. The most notable development to emerge from he FDA's announcement today is a revised pre-market application deadline being updated to August 8, 2021. After today, today's announcement, tobacco products with pre-market applications submitted to the FDA can stay on the market during the duration of the application review process.
Gottlieb has indicated that the FDA will engage in a new rule making process and work with the industry as a whole to better understand premium cigars and how they are truly distinctive.
IMPACT ON VAPOR
The Electronic Vaping Coalition of America (EVCA) is also voicing their support of today's developments, especially the delay of the tobacco deeming regulation. On July 27, Hartland, Wisconsin, sent a letter to the FDA asking the agency to either begin coordination proceedings to align the federal "deeming" rule with local economic interests, or face a lawsuit. This nearly 70-page letter included evidence that the deeming rule would negatively impact a local vaping manufacturer.
"Today the FDA opened the door to coordination," said Mark Block, EVCA's founder and director. "What Commissioner [Scott] Gottlieb and Mitch Zeller laid out in their announcement today goes hand-in-hand with what Hartland [Wisconsin] demanded."
Gottlieb's new crusade against  nicotine has him and the FDA exploring the potential benefits of e-cigarettes. This move sent shares of major tobacco companies both in the U.S. and abroad being traded in high volumes, with some of the biggest companies poised to lose about $60 billion of market value, according to NBC News [read here]. British American Tobacco (BAT) alone fell as much as 11 percent and was on the way to its biggest one-day loss in nearly 18 years. Altria fell as much as 16 percent, entering into the red.
You can read Scott Gottlieb's full remarks on the FDA's shift in policy here.