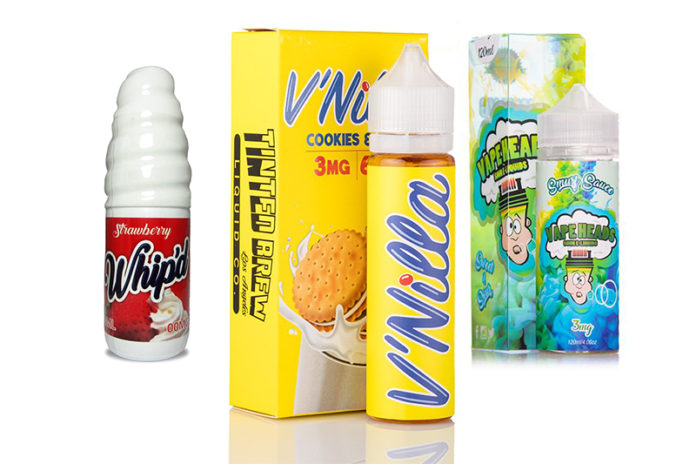 The U.S. Food and Drug Administration (FDA) and the Federal Trade Commission (FTC) is continuing its crack down on the e-cigarette vapor category. The FDA and FTC recently issued 13 warning letters to e-liquid manufacturers, distributors and retailers for selling e-liquid products marketed in a way that would appeal to minors. This is part of the FDA's Youth Tobacco Prevention Plan and its recent efforts to curb and decrease minors using and having access to tobacco products.
The FDA took aim at e-liquid products with labels and advertising that could be confused as kid-friendly products. Many of these products could be mistaken for kid-friendly products like cookies, juice boxes or candy. Two companies were also accused of illegally selling products to minors. Some of the companies and products involved in the recent operation included Vape Heads Sour Smurf Sauce, One Mad Hit Juice Box, and V'Nilla Cookies & Milk.
In a press release, FDA Commissioner Scott Gottlieb commented that many of these products could be confused for a safe product and that, "these are preventable accidents that have the potential to result in serious harm or even death. Companies selling these products have a responsibility to ensure they aren't putting children in harm's way or enticing youth use, and we'll continue to take action against those who sell tobacco products to youth and market products in this egregious fashion."
Each of the accused companies has 15 working days to respond to the warning letters. They will need to tell the FDA and FTC how they will respond to the various concerns outlined in the warning letters and a failure to do so will lead to further actions including an injunction or seizure.
You can read the full press release about the warning letters here. To see a list of companies and their products accused of marketing and/or wrongfully advertising to minors, click here.