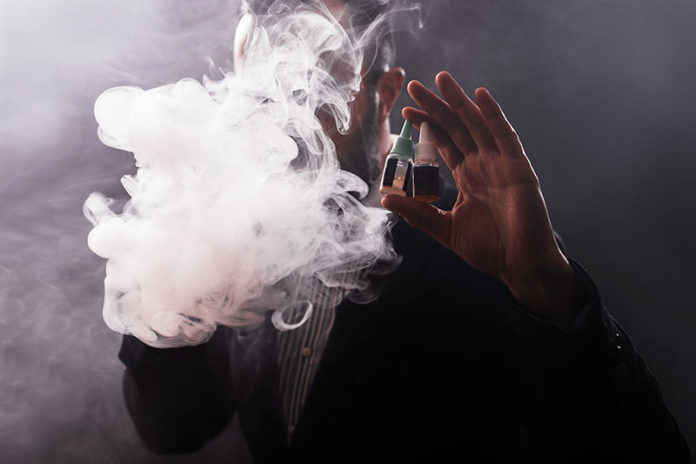 It's not uncommon in today's regulatory landscape to hear that the U.S. Food and Drug Administration (FDA) has sent a warning letter to a retailer or manufacturer over concerns about certain covered tobacco products being sold, distributed or promoted. Now, however, the federal government appears to be going beyond manufacturers and retailers as it begins to scrutinize social media influencers in its regulatory review process.
It has been reported that the Federal Trade Commission (FTC) and the U.S. Food and Drug Administration (FDA) has begun to send warning letters to some manufacturers that work with social media influencers over concerns about influencers not disclosing the true nature of their relationships with vape and e-liquid manufacturers. The FTC and FDA are also informing these alleged offenders that like manufacturers, even these influencers must post warnings about the safety risks of some products.
In one warning letter. the FDA states that it has reviewed the Instagram account of a user that contained posts that contained labeling and/or advertising for several e-liquid products on behalf of the company. The warning letter goes on to state that these e-liquid products are considered tobacco products because they are made or derived from tobacco and intended for human consumption, as described in section 201(rr) of the Federal Food, Drug, and Cosmetic Act (FD&C Act) (21 U.S.C.§ 321(rr)), as amended by the Family Smoking Prevention and Tobacco Control Act. It goes on to state how e-liquids are part of the covered tobacco products that are now subject to FDA regulation and that the FTC has the right to review social media postings for these products granted to it under section 5 of the FTC Act, 15 U.S.C. § 45.
The main issue the FTC had with the social media influencers' post is how it was "misbranded" due to a lack of a required nicotine warning statement, both on the alleged offending manufacturers' account and that of the social media influencer. The FTC considers posts like this as unfair or deceptive marketing in that the partnership between the manufacturer and the influencer was not made clear and thus the endorsement and lack of warning statements put many consumers at risk by not informing them of the true risks of using the e-liquid products.
As a result to these warning letters, some influencers that partner with e-liquid and vaping companies are not beginning to include the nicotine warning in their posts and photos. Those that fail to do so in the future could face possible fines. This is the latest case of social media influencers being under scrutiny for their promotion of covered tobacco products. YouTube made moves in the last month to demonetize the accounts of social media influencers that promote tobacco products [read more here]. Health advocacy groups and individuals have also been pushing many social media platforms to review their policies and restrict the promotion and posting of tobacco-related content [read more here].
You can view an example of the warning letter issued over social media influencer concerns by clicking here.