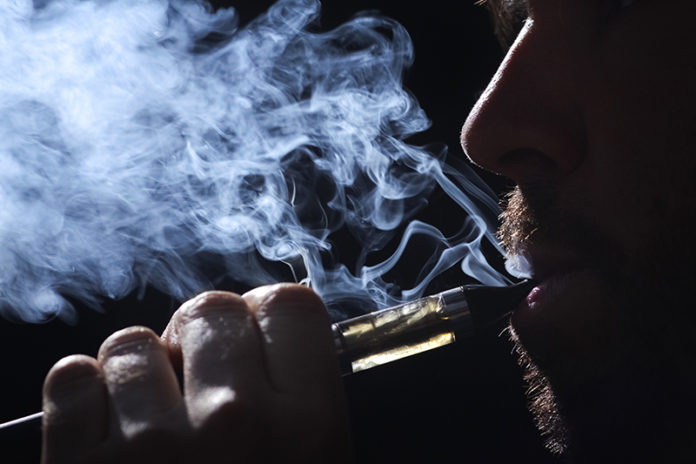 In its latest move impacting the electronic cigarette category, the U.S. Food and Drug Administration (FDA) has sent letters to 21 different manufacturers and importers of different electronic nicotine delivery systems (ENDS) products. These letters question various products that may or may not be promoting a regulated tobacco product in a way that potentially violates the Federal Food, Drug and Cosmetic Act.
Those companies that received letters on Oct. 12, 2018 include:
American Vapor, LLC
Baton, LLC
Black Mountain Fulfillment LLC
ECS Global, LLC
Eonsmoke, LLC
Fontem USA, Inc.
Kandypens Inc.
Kretek International Inc.
Logic Technology Development, LLC
Magellan Technology Inc.
Maja Flava Vape Den
MMS ECVD Distribution, LLC
Myle Vape Inc.
Reynolds American Inc.
Sutra Vape
SV3, LLC
Vertigo Vapor, LLC
VGOD Inc.
VMR Products, LLC
Xfire Inc.
ZLab S.A.
These companies have been asked to provide the FDA with proof that the products in questions meet the deeming rule requirements. These companies have 30 days to respond to these letters with information and evidence that will help the FDA determine whether or not these products have been illegally marketed and made available. It should be noted that these letters do not mean the FDA is considering any enforcement actions, though those could be the result of any cases where deemed products are being illegally sold and marketed.
In recent months, the FDA has ramped up its efforts to regulate the e-cigarette industry. It has sent warning letters to retailers who have been accused of selling e-liquid and vapor products to youth [read more here], has questioned manufacturers' marketing practices [read more here], and has threatened to pull e-cigarette products from the U.S. market and ban flavored products if it continues to be used by youth. The latest round of letters stemmed from complaints that some companies have been marketing e-cigarette products that have yet to go through through the premarket process or those products that have been modified after the FDA's deeming rule enforcement date of Aug. 8, 2016. Any modifications–from new features or even new flavors–would be in violation if they did not receive premarket authorization from the FDA.
You can read all of the letters the FDA sent to 21 manufacturers and importers by clicking here.