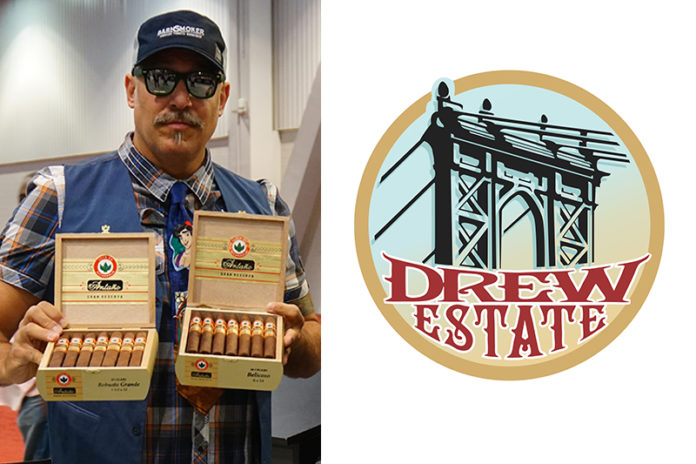 Drew Estate has announced the departure of Fabien Ziegler, the company's director of consumer engagement. Known by many in the industry as "Dirty Fabien," Ziegler is a cigar industry veteran with more than 20 years of experience and has spent much of his time serving as an ambassador for Drew Estate, working in both sales and marketing, including leading the company's consumer engagement team in recent years.
"My years at Drew Estate have been incredibly rewarding, most importantly because of the opportunity to work and build relationships with so many retailers and cigar enthusiasts around the country and the world," said Ziegler. "I want to thank everyone at Drew Estate as well as the countless store owners and employees and cigar fans that have made this a fantastic journey for two decades."
Jonathan Drew, founder and president of Drew Estate, added: "Fabien is truly one of a kind. He's a giant dude with a heart and personality to match. Fabien's warm smile and fun persona immediately connect him to everyone he meets. Sometimes in the sales department, sometimes in marketing, Fabien spent the last 19 years dedicated to Drew Estate, spreading the company's message and vision throughout the trade and to the masses of consumers. I want to personally thank Fabien for all he has done for Drew Estate."
Glenn C. Wolfson, CEO of Drew Estate, also commented: "Fabien will always be a part of the heart and soul of Drew Estate. We thank him for all his contributions to the Company over the years, many of which will endure for a long time to come, and we wish him great success in all his future endeavors."
According to the company, Ziegler will be pursuing other interests following his departure.
For all the latest news from Drew Estate, visit drewestate.com.