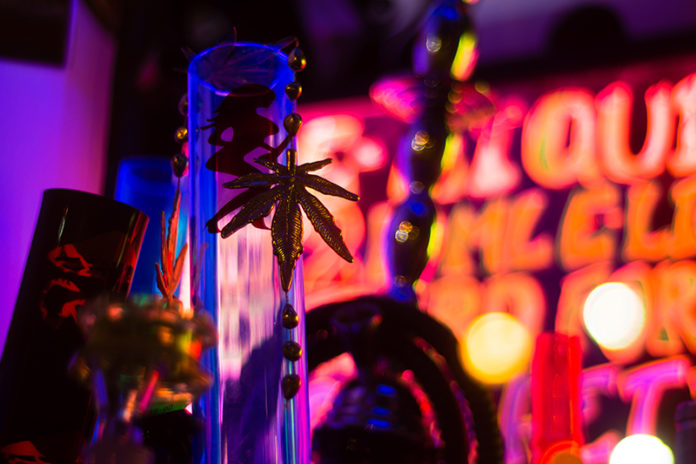 Marijuana is top of mind. With tobacco businesses increasingly under pressure, is the Almighty Bud an answer to profit prayers? Is it just about ancillary opportunities or will marijuana eventually make it to tobacco-store and smoke-shop shelves? One thing is certain: More industry observers are joining the discussion.
"To me, the discount tobacco outlets have the biggest opportunity and upside—they are the tobacco superstores, the category killers where you find the broadest assortment," David Bishop, managing partner of Balvor LCC, in Barrington, Illinois, tells Tobacco Business. He recognizes that in states where recreational use of marijuana is now becoming legal, "we're seeing shifts in combustible products," and while there's "not huge crossover" in terms of dual usage, it does exist, and "the percentage of adults in the U.S. that use marijuana is getting closer to the percentage of adults that use cigarettes"—13 percent vs. 15.2 percent, respectively, according to Bishop. From a tobacco retailer standpoint, cannabis is an "extension of serving their core customers," Bishop maintains.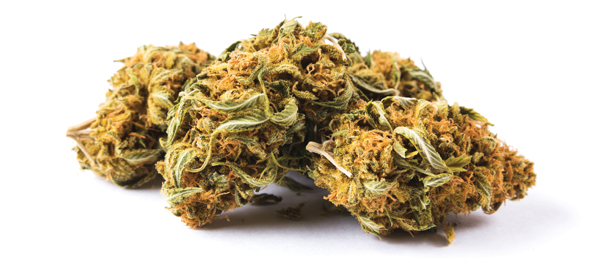 From the flip side, regarding the sale of combustible and edible cannabis products, "It will be an interesting opportunity, but I'm not sure most tobacco stores will be able to make that leap," says Don Stuart, managing director of Cadent Consulting Group in Wilton, Connecticut. The way he sees it, the one-stop shop for a total experience is the way of the retail world and what consumers want these days—and in cannabis, that is best-served by dispensaries. There is also the matter of obtaining state licenses to sell cannabis, as well as having the proper financial and security backup.
The Accessories Piece
The most obvious "starter" opportunity for tobacco retailers is already happening: Tobacco stores and smoke shops are selling alternative accessories, especially in states that have recently legalized cannabis medicinally, recreationally, or both.
Multi-use vaporizers and ceramic/glass/metal pipes were identified as emerging product segments in smoke shops/discount tobacco outlets by top industry sources; more specifically, 64 percent of smoke shops and discount tobacco outlets are now selling multi-use vaporizers, and a whopping 73 percent are now selling ceramic/glass/metal pipes, according to collective research from the 2017 State of Tobacco Retailing by Balvor LLC, Convenience Store News, Tobacco Business Magazine, Governing.com, and Balvor LLC analysis based on research from Gallup and the Pew Research Center.
This is all taking place while the consumer stigma against cannabis is weakening. According to the same research, 59 percent of consumers support the legalization of marijuana, and 63 percent live in states where it's legal for either purpose.
So, in markets like Colorado, California, Washington and Oregon, where cannabis is legal for both medicinal and recreational purposes, "it makes very practical business sense for many tobacco outlets or smoke shops to seriously consider the accessories piece," Bishop advises.
The Leaf Piece
Of course, the leaf piece is another matter. It will be advantageous for tobacco retailers to keep on top of emerging state policies related to cannabis in the states where they do business or operate lounges.
Tobacco companies that start early and "make some sort of transition right away—it will be beneficial for them," agrees Jeffrey Zucker, co-founder and president of Green Lion Partners, a Denver-based business strategy firm focused on early stage development among firms in the cannabis industry. Recognizing that they'll "have to see what really merges with their skill set, there are some synergies and many opportunities," he says. Like Bishop, Zucker is quick to point out the states that recently legalized marijuana as those with the most opportunity for tobacco retailers. "People might overlook Maine, Massachusetts, Vermont—New England still has plenty of opportunity for the industry right now," he says.
The bottom line for tobacco shops considering the cannabis market might be viewed from the point of consumer usage moving forward, according to Zucker. "Tobacco use is going to continue to decline, while simultaneously we will see a growth in cannabis," he relays. "Tobacco retailers need to keep that in mind."
Good Neighbors
From a reverse perspective, what does the dispensary community think of tobacco retailers and smoke shops selling cannabis accessories and possibly more? Do they see them as formidable competition?
"We don't even see them as competitors at all," says Derek Peterson, CEO and founder of Terra Tech, the first publicly traded marijuana company in the U.S., with medical dispensaries in California and Nevada. "We certainly sell merchandise like vaporizers, but it's less than a couple percent of sales. We merchandise them as convenience items. And with the current rules and regulations, smoke shops and such are not licensed to distribute cannabis. So, we're not really eating from each other's tables."
As Peterson puts it, the tobacco shop/dispensary store relationship is a complementary and synergistic one—akin to good neighbors.
"In fact, when I opened in Vegas, soon after, a few doors down, a smoke shop [opened] up. If I'm a smoke shop entrepreneur, I want to open up near a dispensary, with all our traffic going in and out on a daily basis. Cannabis-wise, they might have a couple dozen products, whereas I have hundreds, so I'll win that piece of business. They can't play in our world unless they go through the permit process. But right now, it's complementary because they drive traffic to us, too."
– Story by Renée M. Covino
This story first appeared in the September/October 2017 issue of Tobacco Business magazine. Members of the tobacco industry are eligible for a complimentary subscription to our magazine. Click here for details.