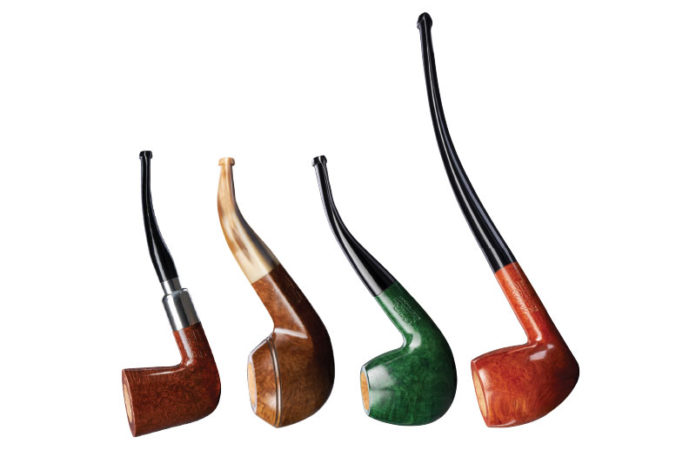 While Sebastien Beaud is fast approaching his 20th year as a pipemaker, the company he owns—Genod Pipes—can trace its history almost as far back as the time when briar was first used to make pipes. The briar revolution in pipemaking began in the middle of the 19th century in Saint-Claude, France—a town nestled in the Jura Mountains near the Swiss border that had become a famous center for producing wooden articles.
The pipe workshop now known as Genod was established in 1865 by Henri Comoy to produce pipes for the English market. In 1923, Georges Vincent-Genod took over the company, and 16 years later his son-in-law, Jean Craen, joined the business. In 1959, Jean's son, Jacques Craen, joined the company at age 15. Jacques was able to expand the business despite a shrinking pipe market. He opened the family workshop's doors to tourists who visited to learn how pipes are made. He also established a new brand named Genod in 1970 to honor his grandfather, and he opened a retail store in town. Jacques ran the company and made pipes for almost 50 years, but as the new millennium dawned, he started to think about retiring to focus on the retail shop. The only problem was finding someone suitable to take over the business.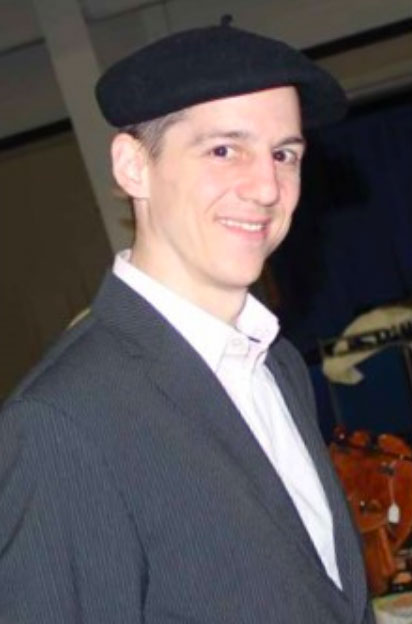 A Young Man with an Old Soul
Now 37 years old, Sebastien Beaud recalls becoming fascinated with sculpture and woodworking as a young man. He became especially enamored with pipes and began carving them for himself. On a holiday from school, where he was studying forest management and fine arts, Beaud traveled to Saint-Claude to visit the town that pipes made famous. He toured the workshop of Roger Vincent—an accomplished pipe carver who specialized in making figural pipes with motifs such as Margaret Thatcher, Winston Churchill, Native Americans, buffalo, French politicians and celebrities.
After a conversation with Vincent, Beaud became inspired to become a pipemaker himself. Throughout the rest of his formal education, Beaud spent every holiday in Saint-Claude. On one of these trips, he met Jacques, who offered him a job at the store. After working for Jacques during two summer vacations, Beaud realized that he had found his calling. Upon graduation in 2003, Beaud moved to Saint-Claude and started working part time at Jacques' store while also accepting work at the Ewa pipe factory to begin his pipemaking career. Three years later, Beaud's ability as a pipemaker had grown to a point that Jacques asked if he would be interested in taking over the factory. Beaud jumped at the chance.
"Jacques' offer to take over the workshop was just the achievement of a slow process, the transition coming naturally as the result of a relationship made of trust and understanding," Beaud explains. "This offer actually made me realize that my view about pipes had evolved through the years, and that instead of making pieces of art for people to talk about, I wanted to create good smoking tools."
Thankfully for Beaud, he discovered that making the classic shapes could present interesting challenges in their own right. Ensuring that a classic pipe's lines and proportions are correct and that he's getting the best shape that will achieve the most beauty from a piece of briar can be extremely difficult, especially while producing as many as 2,000 pipes a year. Carving pipes branded as Genod or Paul Viou, Beaud typically makes pipes along the classic French lines, though he tries to find new ways to express his artistic vision. Three years ago, he traveled to Denmark to spend a few days with the Danish master pipemaker Tom Eltang, who taught Beaud ways that he could make pipes more efficiently and also encouraged him to think more about the smallest details of carving.
"Tom enabled me to really step up my game as a pipemaker," Beaud explains. "Though making classic shapes can be confining, there are always ways that you can find something new within those boundaries. Slight changes to a particular line or making a minute alteration to a pipe's proportions can make a huge difference. You can always make something new that renews a classic shape. There's nothing boring about playing with such well-established boundaries."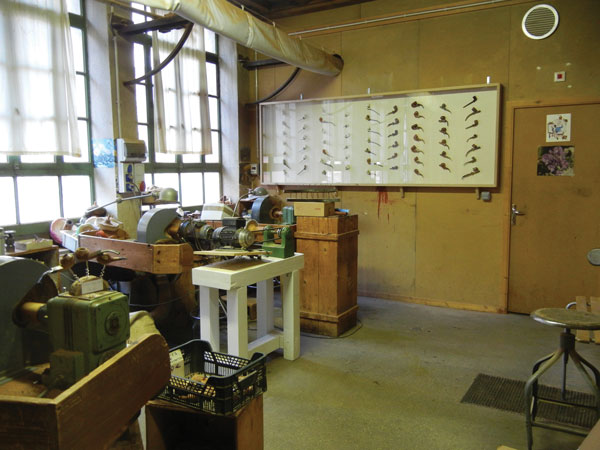 Despite improving his skills as a pipemaker, Beaud still prefers to make pipes accessible for the masses. Most Genod and Paul Viou pipes are priced very reasonably, beginning around $70 and selling for as much as $500 for more special pieces—such as pipes that exude flawless grain or that have special adornments made from silver, acrylic, briar or bamboo. Although every pipemaker prides himself or herself on the beauty of the pieces they make, Beaud is extremely pleased when someone describes one of his pipes as a "good smoker."
"Over the years, Genod has built a reputation for making pipes that a person can enjoy every day," Beaud says. "Since I took over the Genod workshop, I hear people tell me the same thing—that their Genod or Paul Viou pipe is a good smoking pipe. I'm extending Genod's reputation, and that makes me very happy."
This story first appeared in the November/December 2018 issue of Tobacco Business magazine. Members of the tobacco industry are eligible for a complimentary subscription to our magazine. Click here for details.
– By Stephen A. Ross, senior editor of Tobacco Business Magazine