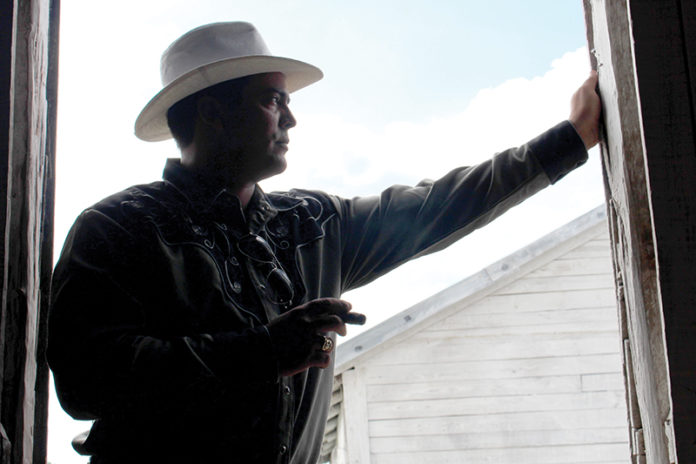 When your grandfather was known as the "Godfather of Tobacco" in Cuba, you've got some mighty big shoes to fill, but Hirochi Robaina is doing just that. With the blessings of his grandfather, legendary Cuban tobacco grower Alejandro Robaina, who died in 2010, Hirochi has not only continued his family's legacy as the preeminent tobacco growers in Cuba, but he has expanded the family's cigar business as well. Outside of the United States, the Robaina name is synonymous with excellence in the premium cigar world, and Hirochi wants American cigar lovers to be as passionate about the Robaina name as the rest of the world is.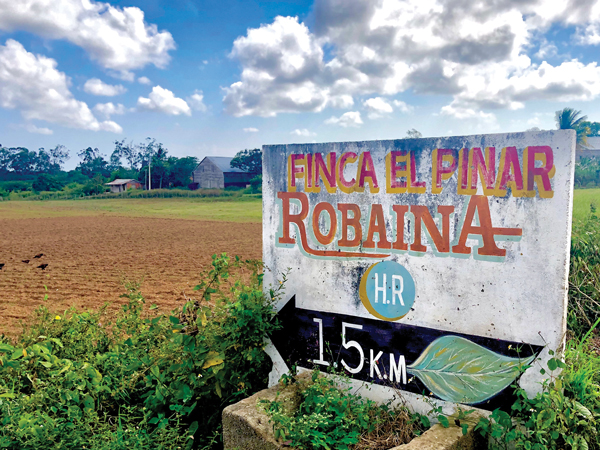 Five years ago, Hirochi started his own brand, simply named HR, that is made with tobaccos from nations other than Cuba so that the cigars can be sold in the U.S. The Gonzalez family produces all HR cigars at their La Corona factory in Esteli, Nicaragua. Thanks to HR cigars, more American premium cigar retailers and consumers are discovering both the Robaina and Gonzalez families' heritage in premium cigars, which is known so well throughout the rest of the world. HR cigars are distributed in the U.S. by La Familia Robaina, a company based in Texas that is owned by Spencer Drake, who is the former national sales manager of A.J. Fernandez Cigar Co., the vice president of Cubanacan, and the national sales director of Cornelius & Anthony.
"The depth of heritage and tradition that supports La Familia Robaina through both the Robaina and Gonzalez families is incredible," Drake remarks. "The Robaina family has been in tobacco in Cuba since 1845. The Gonzalez family, with the La Corona factory back in Cuba and now Nicaragua, has a long history as well. The Robaina and Gonzalez families mean everything to La Familia Robaina. We were blessed to partner with people who had such a legacy in tobacco between those two families. We draw everything from them. I have learned a lot from Omar [Gonzalez] and Hirochi. At the core of this company is tobacco. We have an authentic story and authentic families, and we need to do a better job of telling those stories in the U.S."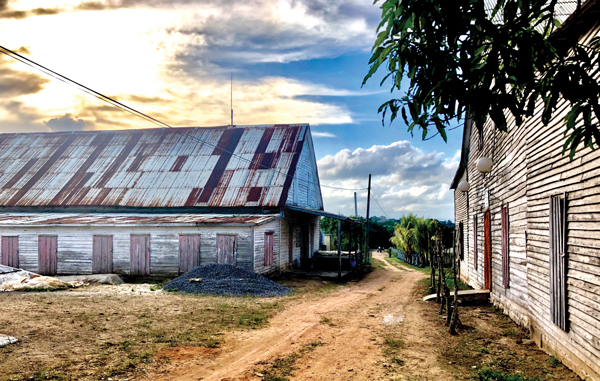 Expanding Awareness
The Robaina family started in the tobacco business in 1845 in Vuelta Abajo, Cuba. The family's tobacco crops were always recognized as being of excellent quality, but the family rose to international prominence in the premium cigar world through the work of its third generation, which is represented by Alejandro. Still able to keep the farm after the Cuban government nationalized much of its cigar industry, Alejandro provided top-quality tobaccos for Cuban brands such as Cohiba and Hoyo de Monterrey. In the 1990s, the Cuban government recognized Alejandro as the nation's top tobacco grower, dubbing him the "Godfather of Tobacco." In the same decade, the Cuban government also honored Alejandro by releasing the cigar brand Vegas Robaina—the only Cuban cigar brand to be named after a tobacco grower.
As an ambassador for Habanos S.A., the Cuban government's cigar producer and distributor, Alejandro traveled the world to do events and spread the goodwill for Cuban cigars. In 2002, he won even more recognition and was given an Hombre Habano award—the highest honor awarded by Habanos S.A. At about the same time, Alejandro stopped traveling, and Hirochi assumed his ambassadorial duties, traveling the world while his grandfather entertained cigar tourists at the family's Cuban farm until his death.
Hirochi is featured in the documentary "Prince of Smoke," which is available to Amazon Prime members, as well as in the documentary "Hand Rolled: A Film About Cigars," which is available on iTunes and Amazon. He began his tobacco career at the Partagas factory in Havana, Cuba, where he learned the art of making cigars. He also worked at the H. Upmann factory before returning home to work on the family farm, which he has been running since 2004.
"My grandfather was the godfather of cigars in Cuba and he still is," Hirochi says. "When he said you do something, you did it, and he wanted me to work in a cigar factory before I worked on the tobacco farm so I could know the industry side before working in the pre-industry side. My grandfather wanted me to know that the quality of the leaf was important to the quality of the cigar."
While running the farm and traveling around the world as a Cuban cigar ambassador, Hirochi was also working on a way to extend the family legacy in his own right by expanding awareness of it to the U.S. market. He wanted to create his own cigar line, and in 2008, he quietly began laying the groundwork for doing so.
"My grandfather knew of the project," Hirochi explains. "But we developed it all secretly so that the Cuban government wouldn't know about it. I traveled to Ecuador to check the wrappers for quality, and we started looking for the right blends for the cigar. It was very hard because the Gonzalez family was in Nicaragua and I was in Cuba. I received samples, tried them and tweaked them by talking to the Gonzalez family by phone, and it was very difficult, but we did that for four years until we found the right blends for the cigars."
In 2014, HR cigars debuted in the U.S. The brand experienced a little turbulence early on, but now that it is aligned with La Familia Robaina (formerly White Hat Cigars), the brand is steadily growing.
"Five years in the U.S. market we have moved forward," Hirochi says. "I am happy because the clients appreciate these cigars' quality. They are an homage to Robaina, but it builds my own history. There were a lot of obstacles, but we are now adding to the family history."
Expanding the Portfolio
The HR cigar line consists of three variations: HR Signature, HR Claro and HR Blue. HR Signature is a complex and balanced cigar that features an Ecuadorean Habano wrapper and Nicaraguan binder and filler tobaccos to offer a rich, savory flavor and aroma. HR Claro is a medium-bodied cigar that features an Ecuadorean Claro wrapper to offer cigar smokers a creamy flavor profile with notes of toast, nuts and pepper. HR Blue is the strongest cigar in the HR line and uses an Ecuadorean Habano maduro wrapper and Nicaraguan binder and filler tobaccos to offer a flavor profile that is creamy and features milk chocolate, leather, espresso and rich earthy notes. La Familia Robaina also distributes Soneros cigars—a brand owned and produced by the Gonzalez family in Nicaragua that features hand-selected tobaccos of the highest-quality Cuban seed tobacco to offer rich, smooth and creamy cigars.
"We have different flavors," Hirochi explains about the HR line. "My grandfather would be very proud of these cigars. We have mild- to medium-bodied. We have full-bodied. Claro is mild. Full-bodied is the Blue. The Signature has been aged for a long time. All of them give you different wrapper leaves—Habano Claro, Maduro and Dark Habano. Now I am working on Ilegal, which has filler tobaccos from four countries—Peru, Nicaragua, the Dominican Republic and the U.S., with tobacco from Pennsylvania. We have a Habano blend, a Connecticut blend and a blend utilizing a gorgeous Mexican San Andres wrapper. I have been smoking the Habano a lot; it is medium-bodied and sweet. It can be smoked by anyone."
Released at this year's International Premium Cigar & Pipe Retailers Association trade show and convention, Ilegal is available in three different expressions, each with three different sizes: Robusto (5 1/2 x 54), Toro (6 x 50) and Gordo (6 x 60). La Familia Robaina also released its first line of bundled cigars, Pelones. Like Ilegal, Pelones is available in three different expressions, each of which comes in three different sizes: Robusto (5 x 50), Toro (6 x 52) and Gordo (6 x 60).
"Ilegal is our premium release for this year," Drake explains. "We are also really excited about Pelones because we expect it to be the benchmark of premium bundled cigars. It is the best bundled cigar that I have ever smoked, and the pricing is very aggressive because we're trying to grab market share. The response we have gotten so far has been incredible. They're bald, so a retailer could use Pelones as a house cigar and sell it with higher margins."
This story first appeared in the September/October 2019 issue of Tobacco Business magazine. Members of the tobacco industry are eligible for a complimentary subscription to our magazine. Click here for details.
– Story by Stephen A. Ross, editor-in-chief of Tobacco Business Magazine.