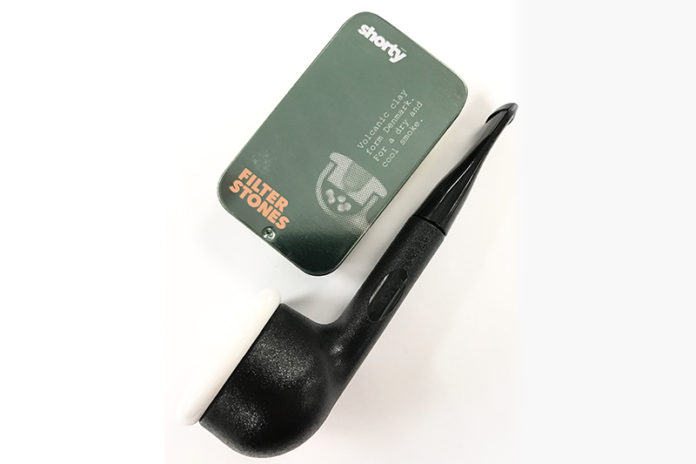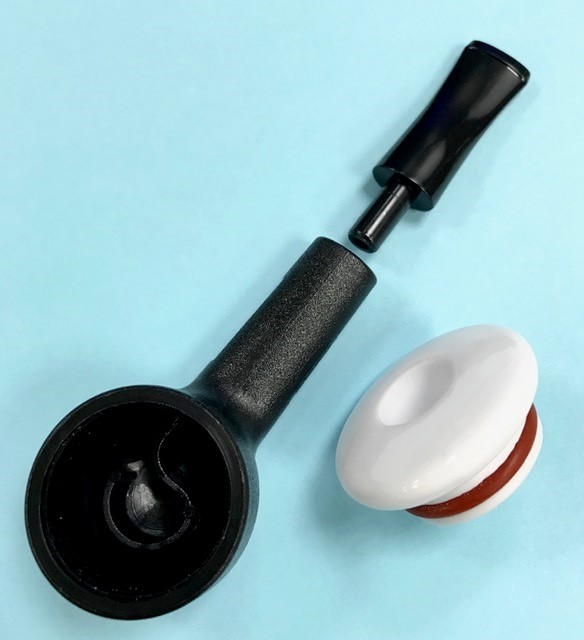 Following the success of the black Eriksen Starter and Eriksen Colors pipes, world-acclaimed Danish master carver Erik Nording is debuting his popularly priced "Shorty" pipe. Named for its 4" length and quick smoke, Shorty conveniently fits into a pocket. It's one-piece bowl, base and shank are molded black plastic and the bit is black acrylic.
Michael Gold, Arango Cigar Co. president, commented: "Erik Nording has created unique pipes that combine his innovative Filter Stone concept, cost-cutting modern materials and technology, and functionality. Their price points and conspicuous in-store blister display packaging enhance their attraction for established pipe lovers as well as new smokers."
Shorty, Eriksen Starter and Colors pipes are available at a great value, especially for entry-level pipe smokers. Shorty wholesales for only $10; the other two Eriksen pipes wholesale for $17.50. All include a 14-gram starter tin of Filter Stones, which can also be purchased alone at $48 wholesale per 48-tin carton and $6 per 100-gram bag. Arango Cigar Co. is the exclusive U.S. distributor for all Erik Nording products.
For more information on these products, email sales@arangocigarco.com.