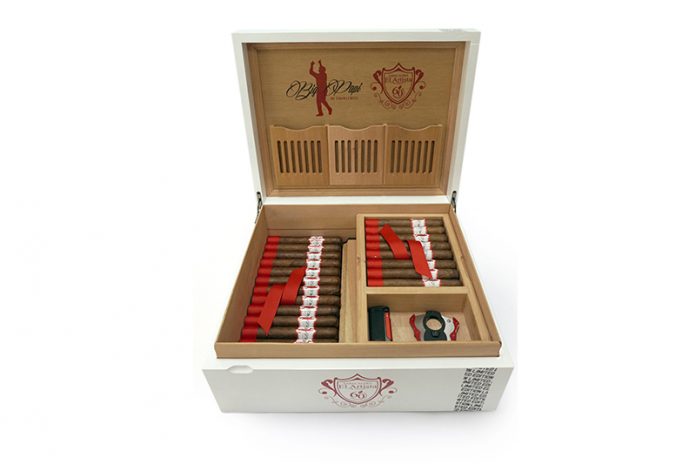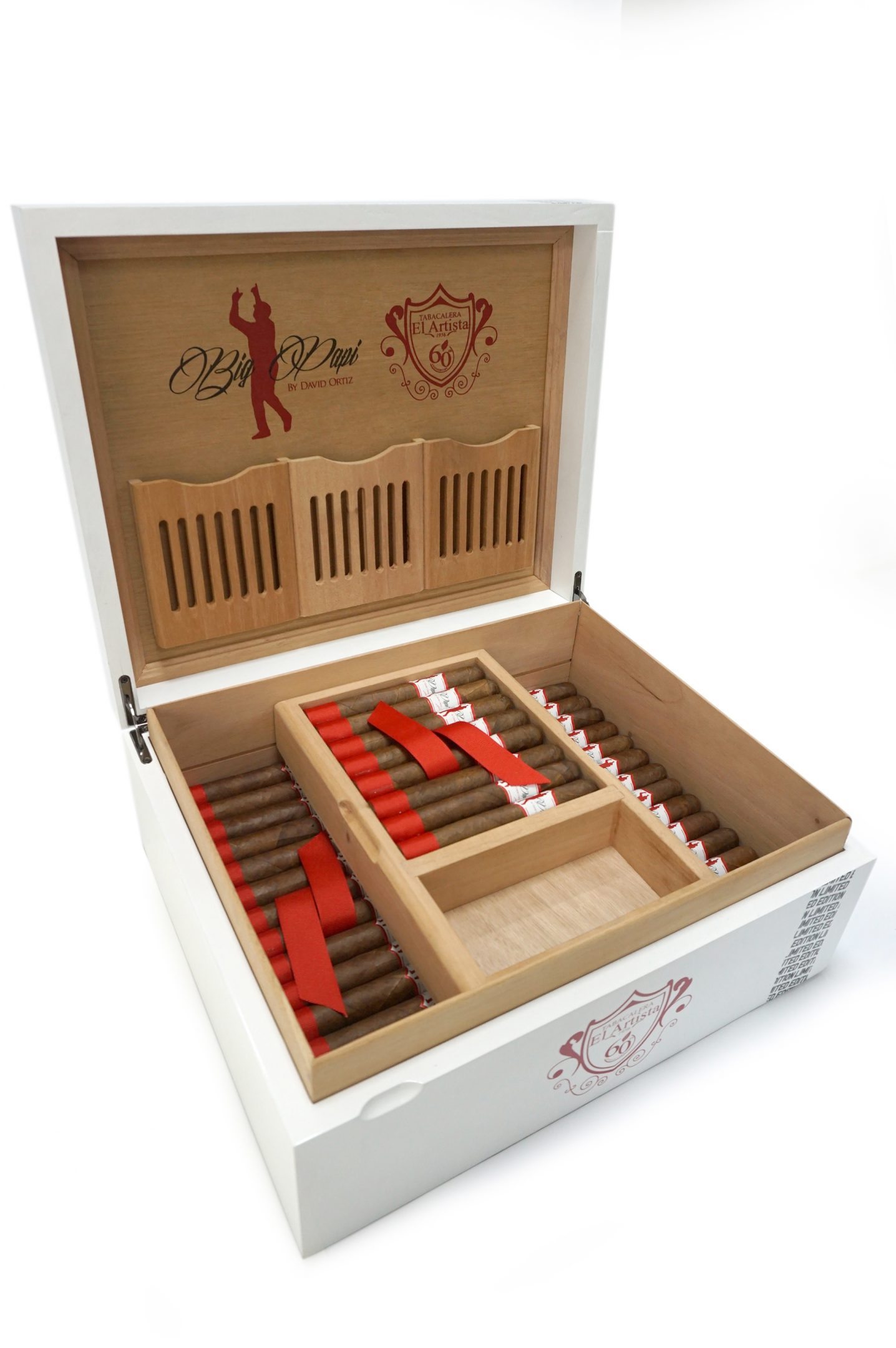 Tabacalera El Artista is releasing a limited edition Big Papi by David Ortiz humidor. Each humidor is autographed by David Ortiz and filled with his Big Papi cigars. The cigars contained within the humidor are part of the original 2013 production run. Fewer than six of these humidors are available at a retail price of $2,500. The first humidor was presented in December 2016 during the closing ceremonies at the David Ortiz Celebrity Golf Classic in Punta Cana, Dominican Republic. An anonymous bidder won a second humidor during a silent auction at the golf tournament, reportedly paying in excess of $5,000.
"We wanted to memorialize the first batch of cigars David blended," said Radhames Rodgriguez, President of El Artista Cigars. "We have built eight exquisite 100-count humidors to house the remaining 800 cigars."
This humidor is a high-end display piece that is produced by Zanwill in the Dominican Republic. Described by El Artista as impeccable, the humidor is said to have the fit and finish of a Michel Perrenoud or Bocephus Design humidor. It's made of Spanish cedar and okoume wood and painted bright white with a high luster piano-style luster and embellished branding.
"It looks like a work of art," commented Bob De Goede, founder of Zanwill. "The quality honors Big Papi's legancy; both will live on forever."
With the remaining six humidors, El Artista will use the humidors as part of a national promotional program for retailers in the United States. El Artista has also announced plans to give one humidor away at the IPCPR 2017 in Las Vegas in a random drawing.
For more information on how to qualify for the humidor program, contact Jonas Santana, National Sales Manager for El Artista, at 1+ (800) 638-0283. For more information on this and other releases from El Aritsta, visit elartista.com.do.