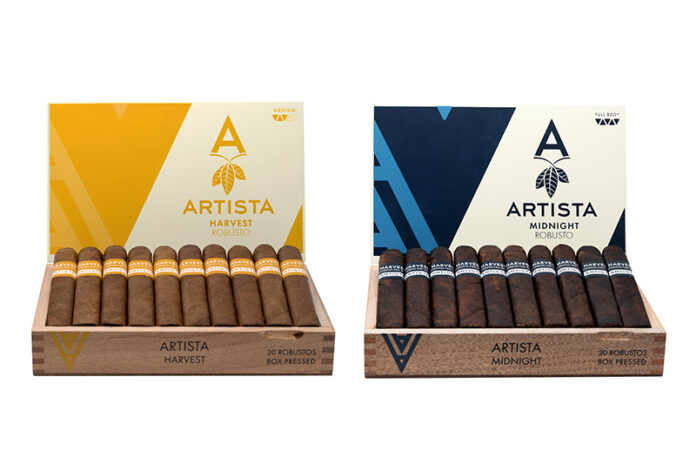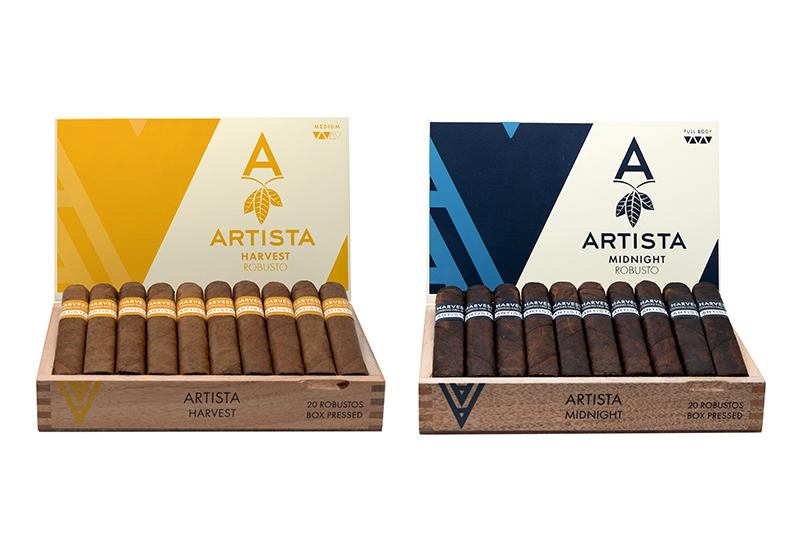 El Artista Cigars, makers of premium cigar brands including Big Papi and Buffalo TEN, have announced it's changing its name and that it has completed a rebranding effort that will also bring new products to store shelves. The new company will be known as Artista Cigars and in addition to the rebrand and a new brand strategy, the company will be launching new cigar lines including a new master brand called Artista.
"The shift from El Artista Cigars to Artista is a natural progression for the company," announces Ram Rodriguez, president of Artista Cigars. "We are simplifying, modernizing, and moving forward with a bold new initiative. We are so proud of the success we have with individual brands such as Buffalo TEN and Big Papi, and now is the time to have our own brand name. We have created a new Master Brand under which new blends are being introduced this year and more will soon follow."
The reworked logo and style was handled by design firm RED Brand Design based in Los Angeles. The Artista Cigars rebrand includes a new logo, new website and a redesigned booth produced by Global Displays in Miami. All of these new elements will debut at PCA 2022 in Las Vegas.
As part of the redesign effort, Artista Cigars has segmented its existing SKUs into a collection of Series: ARTISTA (Harvest & Midnight), Rugged Country (Buffalo TEN, Cimarron, FUGLY Cheroots), Factory Classics (Pulita, Puro Ambar, Exactus), David Ortiz (Big Papi, The Slugger), and Artista Studio Works.
"The series segmentation strategy helps retailers and consumers see our progression over the last ten years and draws a clear line for the future," states Kevin Newman Vice President at Artista Cigars. "The addition of a Master Brand is big step towards a bright future for Artista. Of course, we plan to support our existing Factory Classics & Rugged Country series by continuing to produce these existing lines – they have a huge fan base – in the coming years our focus will be on growing the Artista Series, launching creative projects through Artista Studio Works, and occasional new releases in the David Ortiz Series."
The new ARTISTA master brand will consist of two new lines–ARTISTA Harvest and ARTISTA Midnight, both set to make their debut this year with more to come. The ARTISTA series represents the factory's premium and future super-premium blends. Each blend is represented by a moniker and matching color and each are distinct in strength and in profile.
"For the Artista lines we challenged ourselves to make something different. We spoke with our Factory Team and worked with our Agronomist. We asked them to seek new materials, source often over-looked tobaccos, and asked our best artisans to help us develop something wholly different," states Newman.