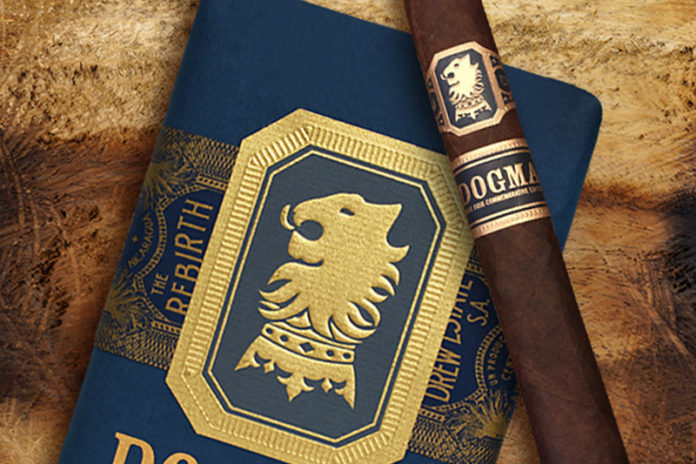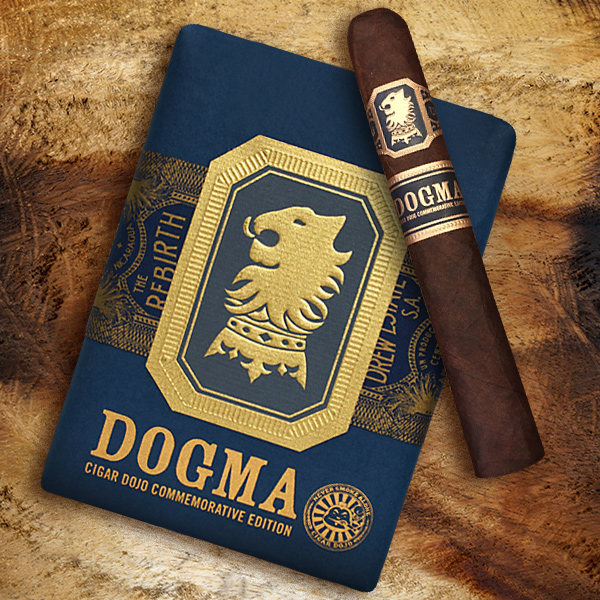 Drew Estate is releasing the limited edition 2019 edition of the Undercrown Dojo Dogma, featuring redesigned packaging and a sleek merchandising solution. Undercrown Dojo Dogma first debuted in 2014 and was designed to commemorate the one-year anniversary of the online cigar community, Cigar Dojo.
Like the Undercrown Corona Viva, the Undercrown Dojo Dogma features a Mexican San Andres wrapper, Connecticut Stalk Cut Habano binder, and filler leaves from Nicaragua and Brazil. Unique within the core vitolas of Undercrown Maduro, the 6 x 56 Dogma is box pressed and packaged in a blue 10-count soft pack.
Jonathan Drew, president and founder of Drew Estate, commented: "It was definitely cool to bring back the Dojo Dogma last year at IPCPR. I received a bunch of texts and dm's from all sorts of dudes that I've met throughout the years, all really amped up to see it back. We screwed up though last year because the soft packs did not have a sales tray so the marketing guys fixed it real nice, plus yo… the blue pack is super dope."
"To this day the DOGMA has been our most popular collaborative cigar release and for good reason," added Eric Guttorstorm, founder of Cigar Dojo. "It has just the right size and shape combined with a killer blend that keeps folks coming back for more."
The Undercrown Dojo Dogma will have an official release at the 2019 Rocky Mountain Cigar Festival in Broomfield, Colorado, by Jonathan Drew and the team at Cigar Dojo. A full national release is set for September 2019. Undercrown Dojo Dogma will come in 10-count soft packs with an MSRP of $107.97. This release will be exclusive to Drew Diplomat retailers. It will also be on display in the Drew Estate booth during the 2019 International Premium Cigar & Pipe Retailers Association (IPCPR) trade show and convention in Las Vegas.
For all the latest news from Drew Estate, visit drewestate.com.