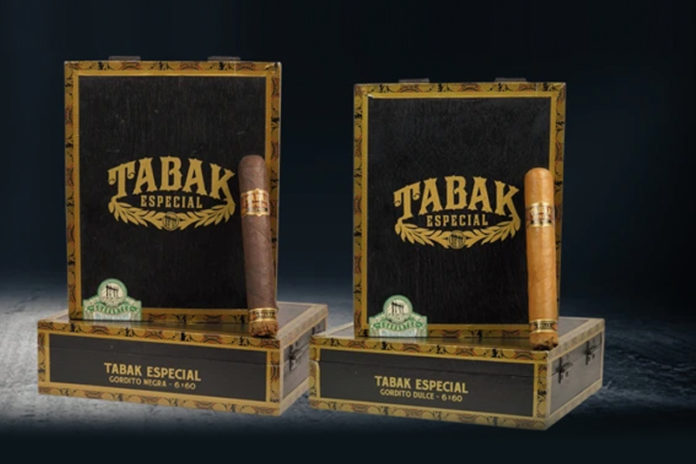 Drew Estate has a new release that will go great with your morning cup of joe. The Tabak Especial Gordito, both Dulce and Negra, will begin shipping to retailers nationwide in July.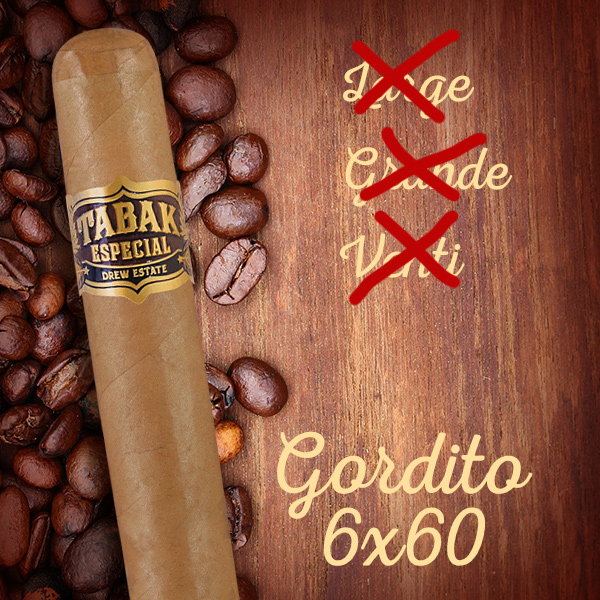 Tabak Especial Dulce Gordito is a 6 x 60 vitola is wrapped in a creamy Ecuadorian Connecticut wrapper, has a lush Sumatran binder, and rich Nicaraguan fillers. It will go great with your morning coffee. For those enjoying an after-dinner Espresso, Drew Estate recommends the Tabak Especial Negra Gordito. The 6 x 60 vitola is wrapped in a very dense Maduro wrapper. Both Tabak Especial Gordito blends will come packaged in 10-count boxes with an MSRP of $102.90 per box.
"These 60 ring Tabaks are a must have for the large ring gauge smokers, like powerful bombs, furious explosions, especially the maduro," says Jonathan Drew, president and founder of Drew Estate. "When you walk into the party with this bad boy lit, you're the king! When you go to the shop and you're burning one, boom, you're the king! You're walking the dog on the block, king! Gordito is a king, the Mega King!"
Tabak Especial Gordito will debut at the 2019 International Premium Cigar & Pipe Retailers Association (IPCPR) trade show and convention.
For all the latest news from Drew Estate, visit drewestate.com.