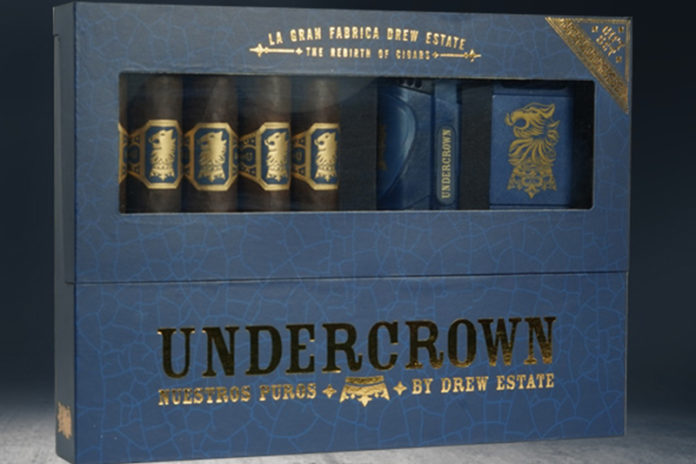 Drew Estate has announced the release of three gift sets, including Undercrown Maduro, Undercrown Shade, Tabak Especial Negra and two limited edition boxes for Kentucky Fire Cured Swamp Thang and Kentucky Fire Cured Sweets. The Drew Estate Gift Sets and limited boxes will be part of the company's product release lineup during the 2019 International Premium Cigar & Pipe Retailers Association (IPCPR) trade show and convention in Las Vegas.
On these new gift sets and boxes, Drew Estate founder and president Jonathan Drew commented, "The introduction of these gift sets answers the call of our retailers throughout the years. These are perfect for any special occasion, gifts for your mom and pops, your boss, your neighbor, cousin Vinnie, your homeboy, all sorts of good and honest folk. Plus the exclusive swag only available in these sets is dope."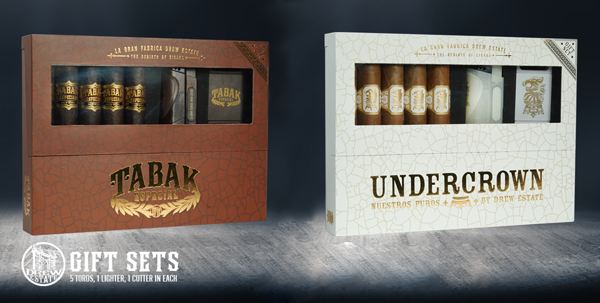 The Undercrown Maduro and Shade, and Tabak Especial gift sets will each include a branded lighter and cutter that will be exclusive to the gift set. The Undercrown Maduro cigar features a Mexican San Andres Maduro wrapper, Connecticut Stalk Cut and Sun Cured Habano binder, and Brazilian Mata Fina and Nicaraguan Habano filler leaves. The Undercrown Shade cigar has an Ecuadorian Connecticut Shade wrapper, Sumatra binder and filler leaves from the Dominican and Nicaragua. Tabak Especial Negra features a rich Maduro wrapper and Nicaraguan binder and filler leaves that pairs well with coffee.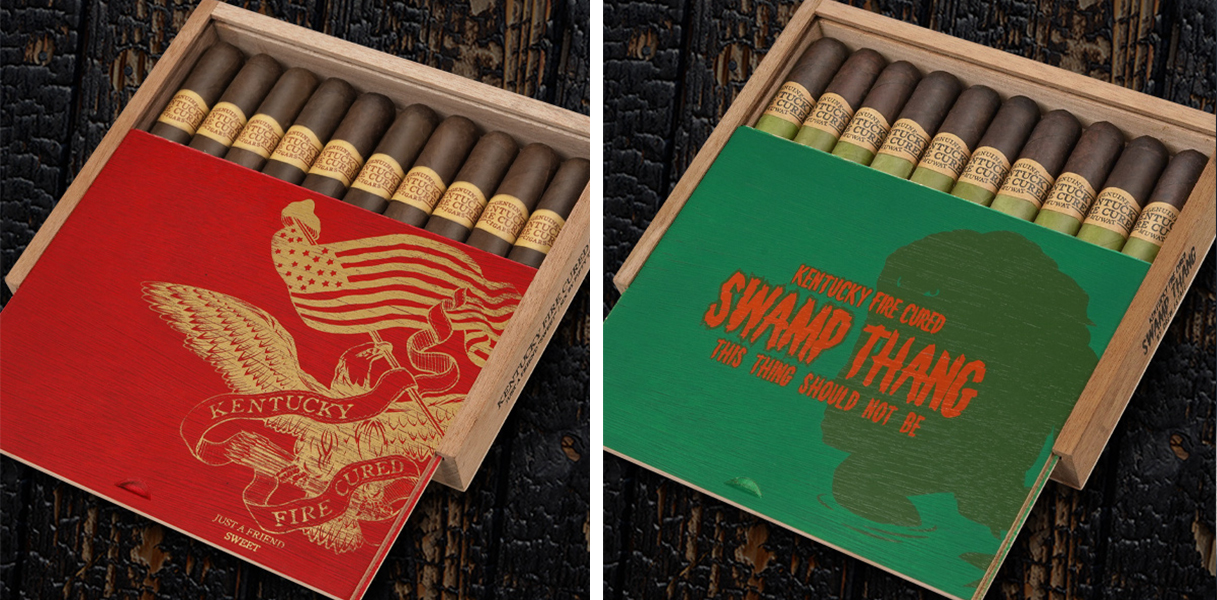 For the limited box releases, both the Kentucky Fire Cured Swamp Thang Toro and the Kentucky Fire Cured Sweets Just a Friend are presented in a craft wood display box that holds 10 cigars. The Kentucky Fire Cured Swamp Thang pairs the sweet candela wrapper with the smoky and tasty Kentucky Fire Cured tobaccos that combine to create a unique and powerful smoking experience. Kentucky Fire Cured Sweets features Kentucky seed tobacco grown and fire cured in Hopkinsville, Kentucky, along with Nicaraguan fillers. The cigar is wrapped in a Mexican San Andres wrapper with a sweetened tip that creates a mouth feel on the cigar that's like bacon maple flavor mixed with bourbon and barbecue.
The Undercrown Maduro Toro, Undercrown Shade Toro, and Tabak Especial Negra Toro gift sets will each have a MSRP of $47.99. Each set will include a branded lighter and cutter. The wooden display limited boxes of 10-count Kentucky Fire Cured Swamp Thang Toro and Kentucky Fire Cured Just a Friend Sweets will each have an MSRP of $72 per box. Both the gift sets and limited edition display boxes are expected to ship in August.
For all the latest news from Drew Estate, visit drewestate.com.