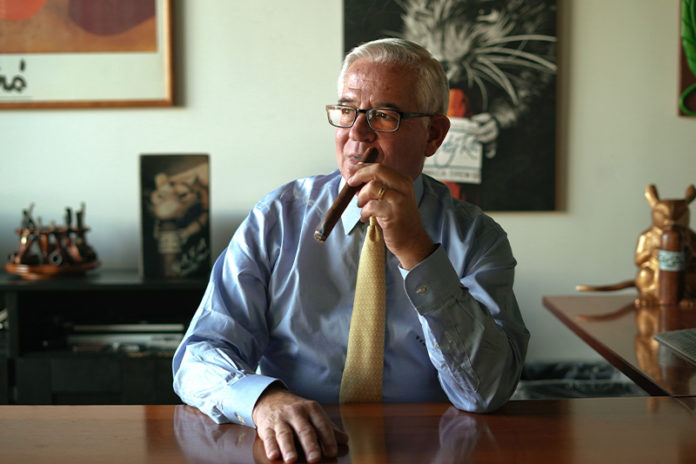 Since its inception in New York City in the mid-1990s, Drew Estate has always been a company that strives for innovation. Beginning with the launch of La Vieja Habana in 1998 and Acid a year later, the company, which was led by Jonathan Drew and Marvin Samel, changed the definition of what a premium cigar could be and broke the mold for who smoked premium cigars and how cigars could be enjoyed. In an era when the public perception of cigar smoking was that of a pursuit reserved for only the wealthy, Drew Estate struck a chord with folks from all backgrounds who were drawn to the company and its products because of its avant-garde, in-your-face attitude depicted by iconic inspirational urban art from its subsidiary, Subculture Studios, and the infused Acid premium cigars, which marked the company's ethos: the Rebirth of Cigars.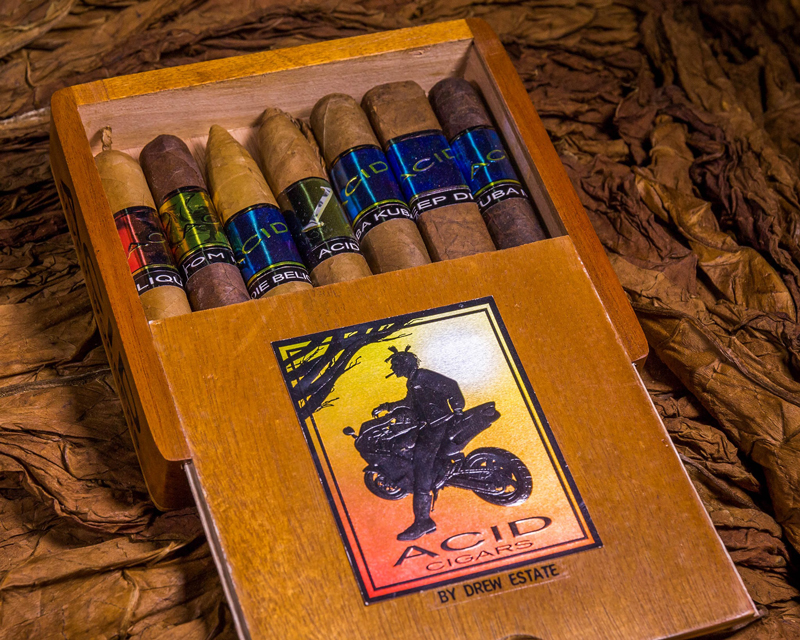 Drew Estate has never been afraid of pushing the envelope and going in a new direction, and the company has connected with and brought new adult cigar smokers into the premium cigar industry, which has resulted in the betterment of the entire industry. Fans of the brand buy more than just the company's cigars. They snatch up Drew Estate-branded swag; they brag to their friends on social media about the hard-to-find Drew Estate cigar they just picked up; they gather at Drew Estate's in-store cigar events in hopes of meeting Jonathan Drew, Willy Herrera, Pedro Gomez or another of the company's representatives; they gladly put their names on a waiting list to attend a Drew Estate Cigar Safari in Nicaragua or a Barn Smoker event in the United States; and they often emboss their bodies with Drew Estate-themed tattoos. Many premium cigar smokers identify with Drew Estate in ways that almost every other cigar company—as well as many companies outside the premium cigar industry—can only envy. The energy and excitement behind Drew Estate brands such as Acid, Liga Privada, Undercrown, Herrera Esteli, Tabak Especial and many others has sparked a remarkable period of growth for the company. From a small, ramshackle factory located in the heart of Esteli, Nicaragua, in 1998, Drew Estate went on to build one of the largest premium cigar factories in the world in a little less than a decade, and the growth at its Esteli complex marches on, fueled by both the company's own passion and by the collective love of its many devoted followers.
Drew Estate is far more than just a tobacco company and a lifestyle brand—it is a phenomenon that its fans truly treasure. When the company announced that it had been acquired by Swisher International in 2014, there was a real concern among its most loyal disciples that Drew Estate, its mission and its products would undergo such a complete transformation that it would become too corporate and that Swisher would be too concerned about return on investment and value to stockholders to allow Drew Estate to maintain its essence. With the sale, many people worried that the company had also sold its soul.
Thankfully for the premium cigar industry and for Drew Estate's biggest fans, those fears have proven to be unfounded as Swisher International has allowed Drew Estate to continue operating largely on its own, with Mike Cellucci continuing as the company's president until he left Drew Estate to pursue other opportunities in 2016. Swisher's CEO and president at the time, Peter Ghiloni, then appointed Glenn Wolfson as Drew Estate's CEO with the mission of helping the company evolve and transform in order to become a better partner with its retailers across all channels as well as to its loyal consumers.
Wolfson experienced a broad career in business consulting before coming to Drew Estate in 2016. He obtained an MBA from Northwestern University's vaunted Kellogg Graduate School of Business in 1981 and joined the Chicago office of the consulting firm Booz Allen Hamilton. Thirteen years later, Wolfson established his own consulting firm, RNW Consulting, with two partners. In 2012, RNW merged with Axiom Consulting Partners. Two years later, Wolfson left the consulting profession to become executive vice president for Twinlab, a Utah-based nutraceutical company that enjoyed a strong heritage in sports nutrition.
By the time he had retired from management consulting in 2014, Wolfson had led more than 700 engagements for a wide array of clients, including Walt Disney Co., Sotheby's, Polo Ralph Lauren, Zurich Financial Services, SC Johnson, Kraft, Pillsbury, Allstate and Swisher International. He led clients in discovering ways to unlock value and significantly strengthen their core capabilities by addressing issues such as business strategy, bringing products to market, organizational restructuring, process improvement, developing talent throughout organizations and fostering large-scale cultural change.
"Three elements threaded across most of these engagements in my consulting career," Wolfson says. "Clients had tremendous brands. Clients were market leaders seeking to innovate and further strengthen their competitive position within their industry, or clients were market laggards seeking to fundamentally reconstruct their businesses and leapfrog ahead to a position of market superiority."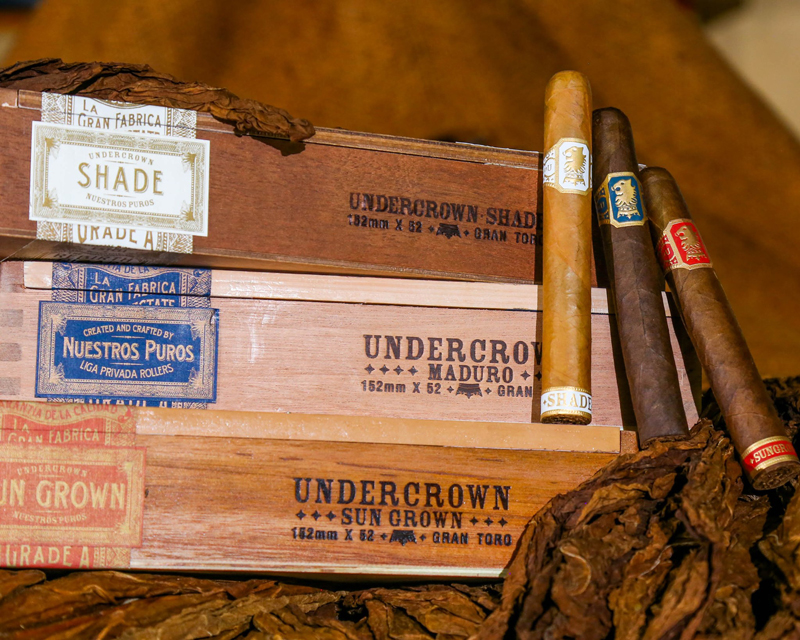 It was Wolfson's experience working with companies with strong brands and innovative ideas that made him the ideal candidate to lead Drew Estate. According to Wolfson, who was a devoted cigar connoisseur long before he did consulting with Swisher International, the opportunity to lead Drew Estate through a time of tremendous challenge and uncertainty due to legislative and regulatory activity was "a once-in-a-lifetime opportunity that I simply could not pass up."
Taking on the Challenge
Before coming to Drew Estate, Wolfson saw a company that prided itself on being "the island of misfit toys," which resonated with people both within and outside of the industry. Drew Estate had earned a reputation for being a market renegade, disruptor and trailblazer whose spirit of innovation revolutionized the premium cigar industry through a lineup of "world-class, badass cigars." The portfolio includes the Acid infused cigar lines; the coffee-inspired brands Tabak Especial and Isla del Sol; the much-loved traditional cigars, Liga Privada, Herrera Esteli and Undercrown; and the popular, nontraditional cigar brands Larutan, Kentucky Fire-Cured, Pappy Van Winkle, Ambrosia and Deadwood Tobacco Co.