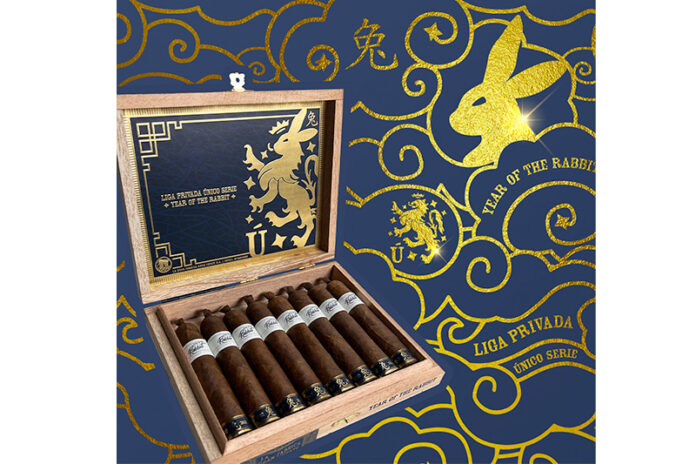 Cigar enthusiasts abroad are getting an exclusive release from Drew Estate. To commemorate the upcoming Year of the Rabbit that begins on Jan. 22, 2023, Drew Estate and CoH Cigars in Hong Kong are teaming up to introduce a limited-edition Liga Privada Unico.
The Liga Privada Unico Year of the Rabbit will be presented as a 4 1/2 xx 54 vitola. It features a lush Connecticut River Valley Stalk Cut Habano capa, a bold Mexican San Andres Capote and rich Nicaraguan and Brazilian tripa tobaccos. These dark air-cured tobaccos combine to create a smooth but complex cigar with flavor notes that include hints of cinnamon, spice, clove and cedar along with toasted nuts and leather notes.
"Rabbits are auspicious animals in the Chinese Zodiac," says Jonathan Drew, founder and president of Drew Estate. "They are quiet, elegant, kind and responsible … they're gentle peacemakers that are associated with the moon goddess Chang'e, who according to legend had a rabbit for a pet. To honor the Year of the Rabbit, we created a deeply elegant cigar that's commanding with subtle nuances and layers of smooth, bountiful smoke."
The limited-edition Liga Privada Unico Year of the Rabbit will be sold exclusively through CoH Cigars in Hong Kong. It will come in 8-count wooden boxes and will be available beginning in January 2023.
For all the latest news from Drew Estate, visit drewestate.com.