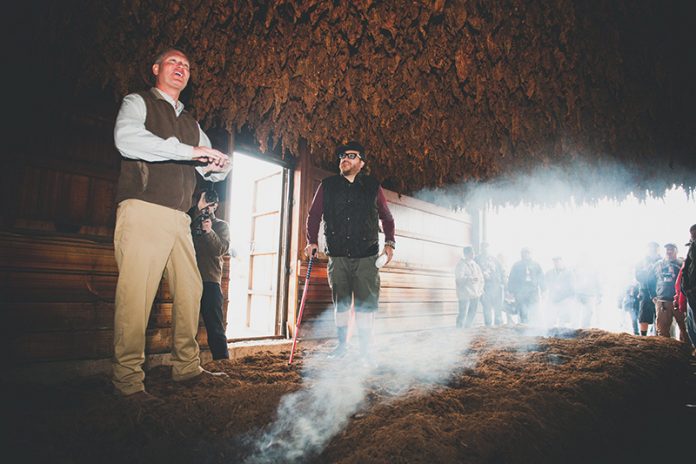 Drew Estate's popular Barn Smoker program is returning for 2017. The premium cigar company has announced that his year's Barn Smoker event will include tour dates in Florida, Connecticut and Kentucky.
The Barn Smoker program gives cigar enthusiasts the chance to visit some of Drew Estate's farms where the tobaccos for the company's popular cigars are grown. Each event includes a sampling of cigars, food and drinks. The first Barn Smoker event of 2017 will kick off on May 20, in Clermont, Florida, where tobaccos for the company's Florida Sun Grown cigar are grown. Tickets for this event are on sale now.
The Connecticut Barn Smoker will be held on Aug. 12 in South Windsor, Connecticut. At this stop, Drew Estate will be joined by the farmers who are responsible for growing some of the company's most sought after tobaccos that he company uses in its ACID, Liga Privada, and Nica Rustica cigars.