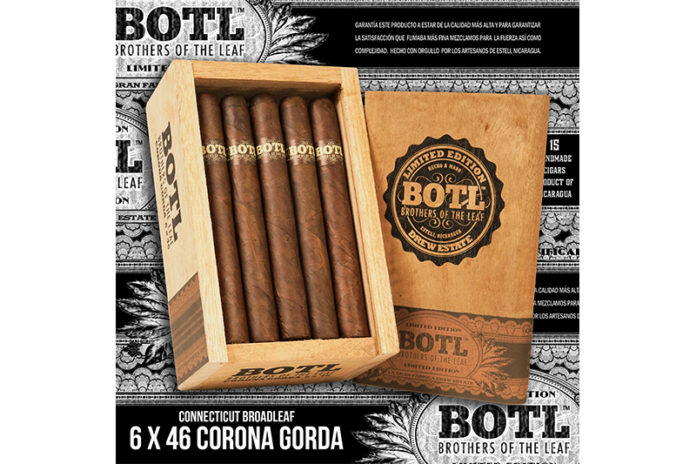 Drew Estate has announced the 2020 return of its limited edition Brothers of the Leaf (BOTL), Brown Label cigar. This will be an exclusive release for the company's Drew Estate Diplomat retailers.
Jonathan Drew, president of Drew Estate, commented: "In the words of the honorable Notorious B.I.G, 'I been in this game for years; it made me an animal; there's rules to this shit; so I wrote me a manual; a step by step booklet for you to get; your game on track; not your wig pushed back.' On a personal level, the B.O.T.L Brown Label provokes each lord puffer to ask the question for him or herself, "Am I a BOTL/SOTL or not? If I am, then let's burn it down. If I'm not, that's ok, too .. let me feel this beast out and see what it's all about.' BOTL Brown Label holds a unique journey of authenticity and understanding for each person who loves to explore life, period."
BOTL began asa. Online cigar platform back in 2012 that paid homage to men and women that enjoyed sharing their knowledge and passion for premium tobacco. BOTL Brown Label features a bold broadleaf wrapper, an Ecuadorian Connecticut binder and a filler tobaccos from the north of Nicaragua. Drew Estate's BOTL line consists of three vitolas: Corona (5 x 44), Corona Gorda (6 x 46), and Lancero (7 x 38). Each will come in 15-count boxes with MSRP ranging from $133.95 to $153.90.
For all the latest news from Drew Estate, visit drewestate.com.